Introduction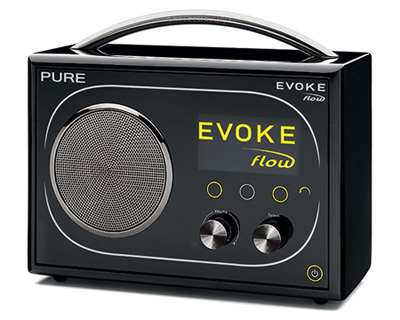 Think DAB radios and UK-based PURE Digital usually comes to mind, and with due reason, too.
The digital-radio specialist from Hertfordshire is one of the world's leading manufacturers of DAB digital radios and has a wide variety of models currently on offer.
However, despite its prowess in the DAB market, there's one area in which PURE hasn't yet come up trumps - Internet radio, a streaming technology that promises the entire world's web-based radio services at home.
Fortunately for PURE's fans, the company has fixed that omission with the PURE EVOKE Flow - a traditional DAB and FM radio that's armed with built-in 802.11b/g Wi-Fi.
With a suggested retail price of £149, the EVOKE Flow doesn't come cheap, but let's see what it can do.