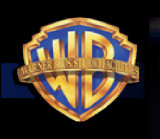 BitTorrent looks to have hit the big time with Warner Bros Home Entertainment Group (WBHEG) signing up to use the company's file-sharing technology to provide US residents with legal downloads of movies and TV programmes.



The deal is said to follow BitTorrent's agreement with the Motion Picture Association of America (MPAA) that it will strive to "prevent film piracy and promote innovation in online digital distribution of content" - a major turn around given that BitTorrent has been widely used for the swapping of all sorts of ripped off video, audio and software.

According to WBHEG president Kevin Tsujihara, "BitTorrent has made the leap in creating a legal partnership that respects the value of the intellectual property. This has provided us with a next-generation platform for the distribution of our films and TV programs." Confirming what huge numbers of BitTorrent users already know, Mr Tsujihara also said, "The technology behind BitTorrent is elegantly designed for the delivery of large files like TV programs and films."

Warner content published with BitTorrent will be accessed from the BitTorrent.com website. A service is scheduled to launch in summer and initially carry over 200 Warner Bros offerings - new releases, "catalog favorites" and TV series. Listed titles include

Harry Potter and the Goblet of Fire, Tim Burton's Corpse Bride, Dukes of Hazzard, North Country,

Rumor Has It

,

The Matrix, Dog Day Afternoon, Natural Born Killers

, and

National Lampoon's Vegas Vacation

. On the TV side,

Babylon 5

and

Dukes of Hazzard

are among the promised programmes.

The aim, though, isn't just to use the net as another way to squeeze revenue for movies or TV programmes that have passed their in-store sell-by dates. WBHEG says it plans to release new offerings at exactly the same time as they come out on DVD.

No news yet on when Warner will be offering a BitTorrent service for the UK but the company does already run something comparable in Germany - the In2Movies service. This is a joint venture with Bertelsmann AG and uses a peer-to-peer solution from its subsidiary Arvato.

Gagging for legally-downloadable Warner content? Disappointed that BitTorrent has taken the Warner shilling? Let us know over in the HEXUS.community.