It's easy to fall into the trap of setting yourself a simple password for your online accounts, something that rolls off the tongue and can be remembered without too much thought, but it's time to get out of that habit because hackers can, and most probably will, catch you out.

US based internet security company, SplashData has been doing a bit of research into our password habits and has uncovered some of the most common ones people use, which range from simple numerical sequences, such as 1,2,3,4,5 to basic words, such as monkey.

"Hackers can easily break into many accounts just by repeatedly trying common passwords," said SplashData's CEO, Morgan Slain.

"Even though people are encouraged to select secure, strong passwords, many people continue to choose weak, easy-to-guess ones, placing themselves at risk from fraud and identity theft. If you have a password that is short or common or a word in the dictionary, it's like leaving your door open for identity thieves."

The data gathered by the company has been taken from files containing millions of stolen passwords that have been posted online by hackers and include those used to access social networking channels, banking and entertainment sites.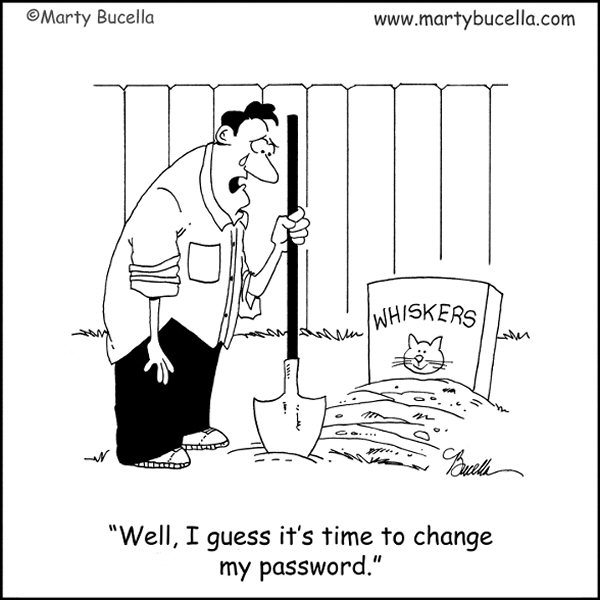 Here are the top 25 passwords that people use to access their online accounts.

password
123456
12345678
qwerty
abc123
monkey
1234567
letmein
trustno1
dragon
baseball
111111
iloveyou
master
sunshine
ashley
bailey
passw0rd
shadow
123123
654321
superman
qazwsx
michael
football

The security company warns that passwords should be complicated to crack and contain punctuation and a mixture of uppercase and lowercase letters. It gives "gohabs-GO" as a prime example of a good password.

"Just a little bit more sophistication in choosing passwords will go a long way toward making you safer online," warns Slain.

Source: SplashData