Broadband comparison site cable.co.uk has compiled a new worldwide league table of internet speeds. It has found that the UK sits in 31st place in the table, behind the majority of its European neighbours. The average download speed according to the latest data gathered by cable.co.uk is 16.51Mbps.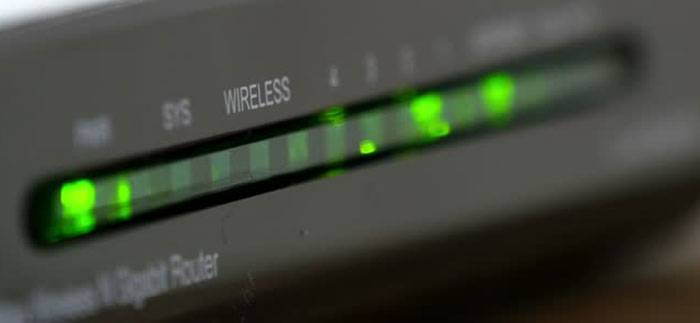 Sitting above the UK are, predictably, more compact, population dense East Asian countries such as Singapore, Taiwan, Hong Kong, South Korea and Japan. However many of our European neighbours have much better average download speeds. Sweden is second place in the worldwide table with 40Mbps, and Denmark, the Netherlands, Latvia, Norway, Belgium and Switzerland (the 10th placed Swiss have a 26.93Mbps average) all feature in the top 10.
Other recent surveys by SamKnows and Akamai have placed the UK higher in the broadband league tables. However, cable.co.uk says that its analysis was fuller, compiling data from research group M-Lab, a partnership between New America's Open Technology Institute, Google Open Source Research and Princeton University's PlanetLab. That's aggregating "more than 63 million speed tests had been carried out across the world in the 12 months up to 10 May 2017".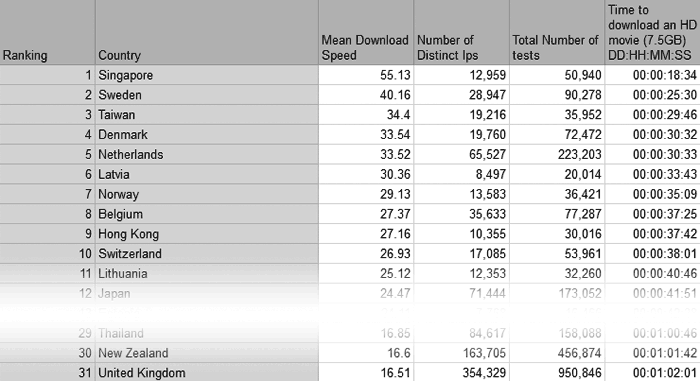 Looking at the nether regions of the 189 country league table, Africa accounts for more than half of the slowest-performers. The absolute slowest quintet of countries are; Somalia (0.62Mbps), the DR Congo, Burkina Faso, Gabon, and Yemen (0.34Mbps).
Commenting on the research Dan Howdle, consumer telecoms analyst at Cable.co.uk, said that the results give a fresh perspective on how the UK is placed within the world regarding broadband connectivity. "Relatively speaking, we are near the top of the table. However, many of those ahead of us – some a long way ahead – are our neighbours both in the EU and wider Europe," said Howdle. He added that we have clear lessons to learn from those sitting atop of the table and many of our near neighbours in Europe.