From April 2018 all new passenger cars and trucks sold in the EU will be required to have an automatic emergency dialling service, eCall device, fitted as standard. The European Parliament voted in favour of the regulation yesterday. The intention is to "save hundreds of lives every year and help injured people quicker".
A car fitted with an eCall device will automatically call 112 (Europe's single emergency number, a free call using any SIM), in the event of an accident. The car decides if an accident has occurred using its sensors, including for example whether airbags have been deployed, and a 'Minimum Set of Data' is sent to the nearest emergency service centre. Data includes the vehicle's exact location, the time of incident and the direction of travel (useful on motorways).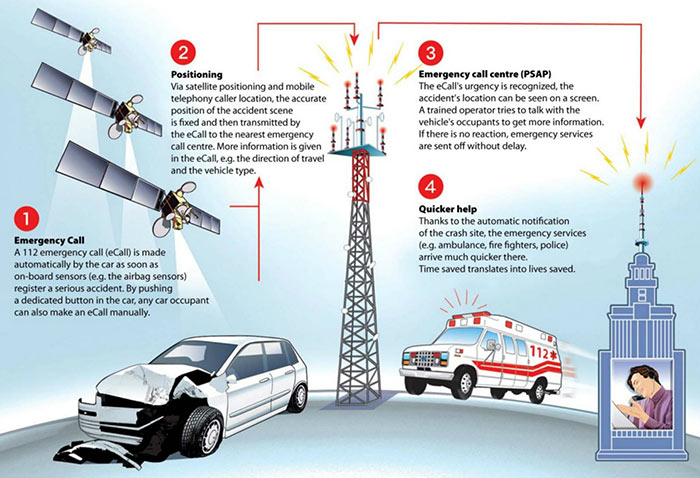 Earlier eCall proposals have been delayed because of privacy concerns. People were worried about being continuously tracked and general private life infringed upon. Now the eCall device is said to remain dormant until an accident triggers it or a button in the car is pressed by the driver/passenger. The EU is keen to point out that the minimum set of information transmitted "is not stored any longer than necessary". A user may push the button not only if they are in an accident but also if they have witnessed and stopped at an accident scene.
eCall development has been going on for four years now and in its testing the EU has compiled some compelling statistics to back up its usefulness. Emergency response time is said to be cut in half or better "It goes down to 50 per cent in the countryside and 60 per cent in built-up areas". It is claimed that this will have hundreds of lives and reduce the severity of injuries in "tens of thousands of cases".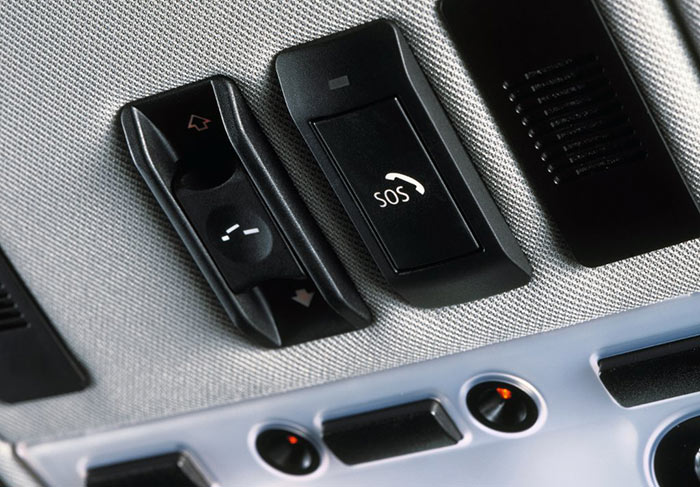 Commissioner Günther H. Oettinger, responsible for Digital Society and Economy, welcomed the vote approving the regulation, "eCall is a perfect example of an EU supported project that developed technological solutions to save people's lives. The legislation now allows delivering real benefits of digital technology."