Your hands are on the wheel and your eyes are on the road but your brain is somewhere else. A recently published two-year study by researchers from the University of Utah suggests this is a common problem with the new 'safer' hands-free technology people use more and more in their vehicles. The studies, sponsored by the AAA, found that the worst culprit for distraction was found to be speech-to-text systems.
Government bodies and automakers have been pushing hands-free technology as something that will improve road safety and help drivers be less distracted when they should have eyes and attention on the road and other road users.

The researchers tested subjects both in driving simulators and on the road. Participants had to wear a rubber cap bristling with electrodes, to measure and chart how they reacted to various stimuli and events. The results of the finding are what you might expect; more complicated, fiddly and involving tasks are more distracting and thus more dangerous to drivers and those around them.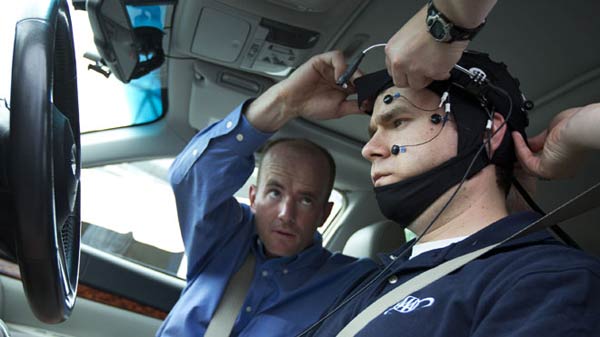 Inattention blindness
Even with their eyes on the road and two hands on the wheel "It takes longer for distracted drivers to connect what they see to an appropriate reaction such as braking or swerving to safety". Tasks such as having a conversation, composing a message, setting a GPS destination were all looked at and "interacting with the speech-to-text system was the most cognitively distracting". If you ever use speech-to-text functionality you can end up pretty cross and frustrated with your tech gear as it misunderstands your messages and/or commands.
The Washington Post article concluded by quoting a road safety governor saying that "distracted driving is a huge challenge" and the best thing to do is not use any communications devices while behind the wheel.