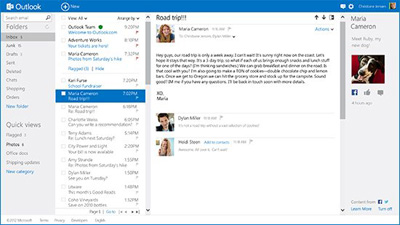 The big news this week is that Microsoft has replaced its long-running Hotmail with a new-and-improved email service at Outlook.com.
We like what we've seen of the Outlook interface, but it also reminded us of how we all retrieve, read and compose our email in so many different ways.
Members of the HEXUS team are no exception - some of us couldn't imagine email without a BlackBerry, others now pick up most of their mail on a tablet device, and I'm still addicted to Microsoft's Outlook desktop client. But enough about us, we want to know how you - the readers - send and receive your electronic mail.
Are you a fan of any one particular provider, e.g. Gmail or Hotmail Outlook, do you prefer to get your mail via a browser or a desktop client, or does most of your email activity now take place on a mobile device? We're curious, so let us know in the comments below.