The road to Mulhacén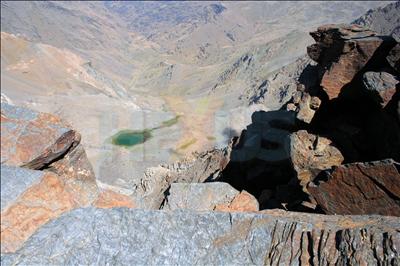 The catalyst for this glorified blog began almost a year ago, high up in the Alpujarran village of Bubión, Spain, right after I almost collapsed with sheer exhaustion from a 40-minute hike up the road leading to the mighty Mulhacén: the roof of the Iberian Peninsula.
Let me backtrack a little and shed some more light on the matter. I'd first laid eyes on the enigmatic city of Granada - in the heart of Andalucía, Spain - in 2001. Its wonderful climate, confluence of Arabian and Christian cultures and, of course, the magnificent Alhambra, put it on the very top of my holiday list, ahead of the usual Brit favourites such as Barcelona and the Costa Del Sol. I wanted a relaxing 10-day holiday in a foreign city, and Granada was it for summer 2001.
Oftentimes, when you build something up enough in your mind, await eagerly, the reality can be a disappointment; a poor impostor of what your mind's eye saw when leafing through Lonely Planet. Granada, though, was everything I'd imagined, and then some. The people were welcoming, sangria flowed freely, and the cosmopolitan city shoehorned small-town charm into a vibrant centre that rivalled anything I'd seen before. Picking out accommodation more by random chance than intelligent perusal, I made my way to Abadia Hotel, run by the inimitable Jose Sanchez, who was to become one of my best friends over the next few years.
I was to return just a week ago, primed and ready to lay the demons of Mulhacén to rest...