Teufel's first 2.0 PC speaker system
Despite having developed speakers for some 30 years, Teufel has never dipped into the increasingly-popular 2.0 PC speaker market. With a host of 2.1 solutions in its product line, Teufel tells us that it sees 2.0 as a significant area of growth, and it hopes to capitalise with the Concept B 200 USB.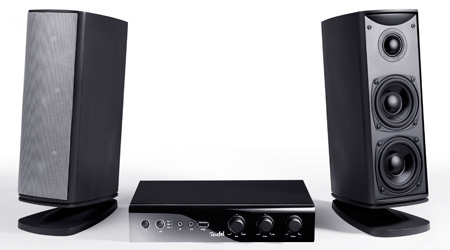 The 2.0 system, pictured above, consists of a pair of slim-line cabinets that aim to provide a "sleek" speaker solution that'll "look good anywhere".
We aren't bowled over by the Concept B 200 USB's aesthetics (this author prefers the look of his Logitech Z-10s), but a brief listen suggests that this system will easily transcend any 2.0 offering from familiar names such as Logitech and Creative.
Providing plenty of power, each cabinet features two-way loudspeakers, and each of those is powered by a dedicated 30W amplifier. The result is surprisingly-stunning clarity, detail and depth. Unfortunately, in an effort to retain a sleek speaker design, Teufel houses all four amplifiers in a separate unit - resulting in a third component that somewhat negates the cleanliness of a 2.0 solution.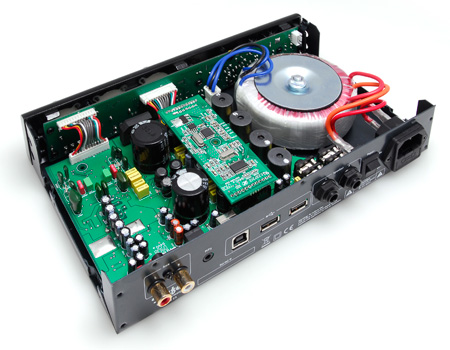 What's useful, though, is that the 120W external amplifier transfers sound over USB - so you won't need to concern yourself with the foibles of third-party sound cards. The amplifier also features a USB hub, providing a couple of additional USB ports, and there are microphone and headphone outputs ideally placed for the headset-sporting gamer.
Teufel expects the Concept B 200 USB to show up on its product pages later this month, accompanied with a price tag in the region of €200 to €250. Sound a little pricey for a PC solution? Remember these are aimed at the audiophiles among us.
Hoping for something a little more beefy? There's always the System 8 THX Ultra 2...