Marvell has been slapped with a $1.54 billion (£920 million) fine, for infringing two hard disk drive patents held by Carnegie Mellon University (CMT), as a trial launched back in 2009 concluded, reports Reuters. The scale of the fine is very large considering that it is equivalent to nearly half of Marvell's reported revenue for 2013.
The amount is said to be one of the largest patent infringement compensation fines ever awarded. The ruling was issued by US District Judge Nora Barry Fischer and a Pittsburgh jury as they believed "enhanced damages," were reasonable since the university presented enough evidence to determine that Marvell had "wilfully" and deliberately infringed on CMT's hard drive innovations patented more than ten years ago.
The fine is 1.23 times more the amount of the original $1.17 billion jury verdict from December 2012, with an additional $79.6 million in damages for infringements which were not taken under consideration at the time, due to lack of recent financial information.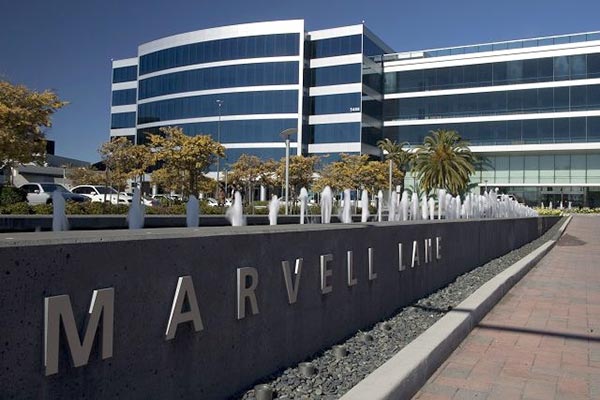 The fact that the jury found Marvell's infringement to be a "wilful" act, as Fischer said Marvell knew of the patents for at least seven years prior to the lawsuit, means that additional damages claims could potentially be awarded at a later date.
However, the university's request to triple damages to $3.75 billion was rejected as the judge ruled that it would "severely prejudice" Marvell and even threaten its survival. Carnegie Mellon's request to stop further sales of the chips was also declined. "This award is sufficient to penalize Marvell for its egregious behaviour and to deter future infringement activities," Fischer wrote in her decision.
Marvell had previously argued that a one-time $250,000 royalty payment would have been enough as opposed to the damages payment, equal to 50 cents per chip. The firm also said that it intends to appeal, arguing that the patents are invalid.
The patents which Marvell infringed upon relate to an innovation called "noise predictive detection" in hard disc drive electronics, which according to Silicon Angle, "facilitate highly accurate recording of data sequences via noise signals." The two patents issued in 2001 and 2002 were used in Marvell's Media Noise Processor (MNP) and Non-Linear Viterbi Detector (NLD) chips. CMU said that at least nine Marvell circuit designs integrated the patents, and several billions of those product units were shipped.
Marvell's share price has responded very positively to the fine amount being finalised and the threat of triple damages being removed. MRVL on the Nasdaq is currently up over 3.5 per cent.