Globalfoundries has filed a lawsuit against TSMC for patent infringements. The patent suit has been filed in the US and Germany and alleges that TSMC has infringed upon GF's patents for semiconductor manufacturing technology.

As well as seeking damages, GF is asking the courts to prevent semiconductors made by TSMC being imported into the US and Germany. This means that products made using TSMC produced chips could be barred from sale in the two countries. Thus, companies such as Apple, Google, Qualcomm, Cisco Systems, Nvidia, Broadcom, Xilinx, Lenovo and Motorola have their products in the firing line, reports the New York Times.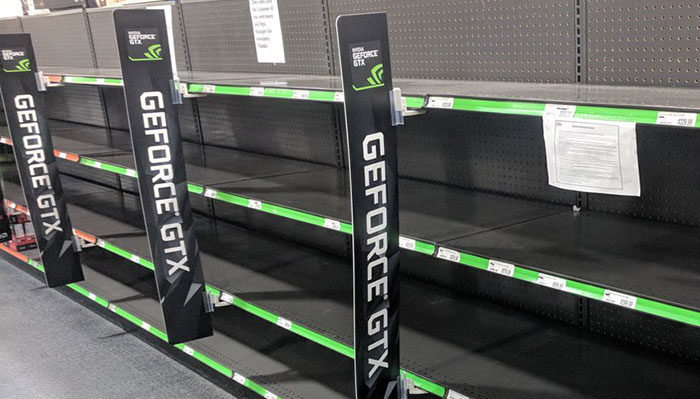 In its press release GF says that while other semiconductor manufacturers have shifted to Asia it has continued to invest in American and European business, spending over $15 billion in the US and $6 billion in Europe over the last decade. "These lawsuits are aimed at protecting those investments and the US and European-based innovation that powers them," said Gregg Bartlett, SVP, engineering and technology at GF. "For years, while we have been devoting billions of dollars to domestic research and development, TSMC has been unlawfully reaping the benefits of our investments. This action is critical to halt Taiwan Semiconductor's unlawful use of our vital assets and to safeguard the American and European manufacturing base."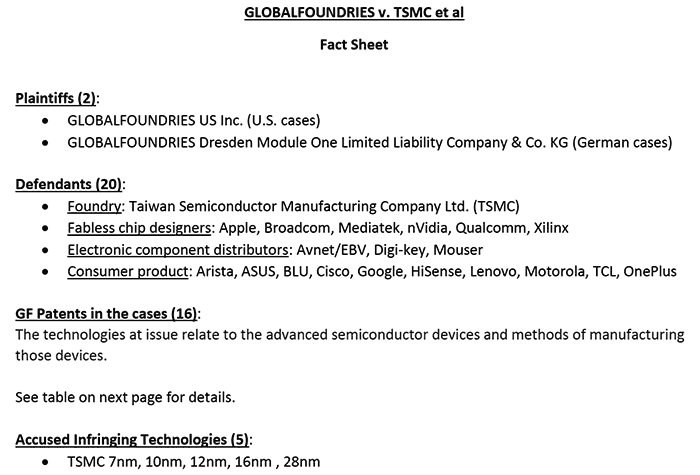 Analysts reckon that GF might have been "emboldened by Trump administration comments about the trade war with China," says the NYT, and perhaps GF was even given the green light for this suit by the State Department. Though it is obvious there could be a big upside in this lawsuit for GF ("significant damages"), it might anger some of its customers.
TSMC responds
Earlier today TSMC released an official response to the news of the lawsuit. It is currently reviewing the complaints but in the meantime asserts it is a leading innovator with its own portfolio of >37,000 semiconductor patents. It will "vigorously defend its proprietary technology in response to Globalfoundries complaints," it summarises. (Thanks for this timely update to the anonymous HEXUS news tipster).