Facebook's breaking of privacy and competition laws mean that it and other social media firms should face far stricter regulation from now on. The UK's Digital, Culture, Media and Sport Committee has today published a report, after 18 months of investigations, citing the malicious use of Facebook by foreign powers to spread disinformation and fake news in the UK. Facebook facilitated the malicious spreading of disinformation, hate speech and propaganda simply because it was very profitable to do so. Meanwhile, for a relatively small investment, hate speech and propaganda of all kinds could be shared on the platform to cause division, and influence elections and other democratic processes.
The problem with social media, says the report, is that it goes beyond the propaganda and political bias that were regulated in our news media and is furthermore "hugely magnified by information technology". It has proved highly polarising as people imbibe information and dismiss content they don't agree with as 'fake news', coarsening public debate.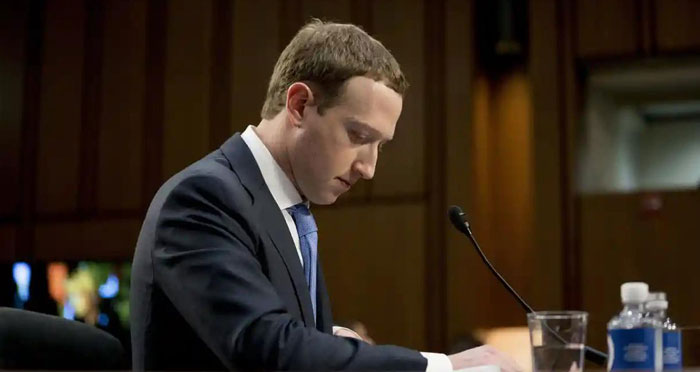 HEXUS has reported upon the activities of Cambridge Analytica (CA) previously, and the investigation into this firm which purloined data from millions of Facebook users and weaponised it in targeted advertising to trigger various social media users was a key part of this overall enquiry.
"Democracy is at risk from the malicious and relentless targeting of citizens with disinformation and personalised 'dark adverts' from unidentifiable sources, delivered through the major social media platforms we use every day," concluded the report. Big tech companies must act and self-regulation based upon various privacy and mission statements and similar doesn't seem to be enough.
The Digital, Culture, Media and Sport Committee published quite a long list of conclusions and recommendations. In summary, via the BBC, it says that:
a compulsory code of ethics for tech companies, overseen by an independent regulator
the regulator to be given powers to launch legal action if companies breach the code
the government to reform current electoral laws and rules on overseas involvement in UK elections
social media companies to be forced to take down known sources of harmful content, including proven sources of disinformation
tech companies operating in the UK to be taxed to help fund the work for the Information Commissioner's Office and any new regulator set up to oversee them
Unfortunately so far Facebook CEO Mark Zuckerberg hasn't turned up to answer UK parliament in person, instead "sending representatives who don't have the right information," noted committee chair Damian Collins. Culture Secretary Jeremy Wright told Andrew Marr this weekend that he "expects" to meet Facebook boss Mark Zuckerberg next week, to talk about regulation of social media companies.
Interestingly, Germany passed a law a year ago which requires tech companies to remove hat speech within 24 hours or face a €20m (£17.5m) fine. The penalty has spurred action, as shown by the fact that one in six of Facebook's moderators work in Germany, reports The Guardian.
When will our government act to make any recommended changes? It can't be soon enough if you take Putin's adviser Surkov's recent statement on face value, see the embedded Tweet below.
Putin's adviser Surkov to those "who cry about Russian meddling in elections": "Things are much more serious: we meddle with your brains, we change your conscience - and you have no clue what to do about it".https://t.co/AuG9sLmNCX pic.twitter.com/qywd3efqra

— olexander scherba (@olex_scherba) February 11, 2019