Kodak has been in dire financial trouble since January when it filed for bankruptcy protection. It has since got a deal with creditors for $830 million in loans dependent upon it selling off some patents for at least $500 million. A few months ago Kodak received some bids for the patents from both Apple and Google but the offers were far below the minimum $500 million. Now a new $500 million + offer is being put forward by a consortium of Silicon Valley tech companies, according to the Wall Street Journal (WSJ).
The past
Since January Kodak has done a lot of financial and operational restructuring including withdrawing from the digital camera business in February and then announcing that it would quit the inkjet printer market early in 2013. However, making what it believes to be an acceptable amount for its patents portfolio has been a challenge.
In August it was reported that Apple and Google put forward bids for the firm's patents, whose court filings suggested its 1000+ imaging patents were worth up to $2.6 billion. However the offers from the two tech giants were said to be somewhere in the range of $150 million to $250 million. That was an offer too low to help Kodak satisfy its lenders. At the time a patent firm representative talking to the BBC said that "I think we'll see the prices go up as each side tries to outbid the other. What will be interesting is to see whether the victor will take a licensing approach or seek to further litigate against rivals".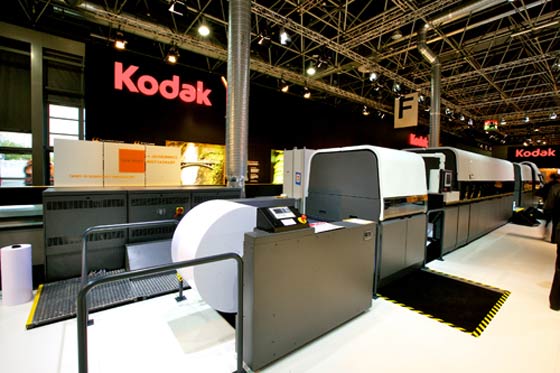 The future

We don't know much about the consortium making the $500 million offer except that it is made up of some Silicon Valley tech companies and firms that specialise in buying patents. Now it looks like Kodak will be able to emerge from bankruptcy and having cut unprofitable businesses, move on profitably. Kodak estimates that the revamped business should bring in $2.7 billion of revenue in 2013. Good luck to Kodak and its employees.