Microsoft has announced via its official blog that Windows and Windows Live President Steven Sinofsky will be leaving the company. His joint-role vacancy will be filled by two people; they will start their roles straight away. Julie Larson-Green will be promoted to lead all Windows software and hardware engineering and Tami Reller will assume responsibility for the business of Windows while retaining her roles as chief financial officer and chief marketing officer.
Steve Ballmer and Steven Sinofsky have both made statements about the departure. Microsoft CEO, Steve Ballmer, said "I am grateful for the many years of work that Steven has contributed to the company". He went on to list the "incredible foundation" that has been made with new versions of Windows, Office, Windows Phone, Surface, and so on. In his turn Steven Sinofsky issued a positive and warm statement about his time at Microsoft, where he has been employed since 1989. "It is impossible to count the blessings I have received over my years at Microsoft. I am humbled by the professionalism and generosity of everyone I have had the good fortune to work with at this awesome company," Sinofsky said.
The big question is why has he left and why so sudden? Looking at CBS News, rumours are that Sinofsky was in conflict with Steve Ballmer. While the statement on the Microsoft blog has no hint of Sinofsky being axed or forcefully ejected "the abruptness of the announcement might suggest otherwise."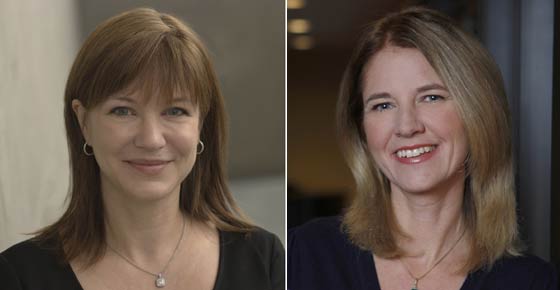 Julie Larson-Green & Tami Reller
The replacements
Julie Larson-Green has been at Microsoft since 1993, working on core software products including IE, Office and Windows. "In her new role she will be responsible for all future Windows product development in addition to future hardware opportunities," says the Microsoft blog.
Tami Reller is expanding her current role at Microsoft as chief financial officer and chief marketing officer to include "driving business and marketing strategy for Windows devices, including Surface and partner devices". That sounds like quite a large job description. She's been at Microsoft since 2001 before which she was a CFO at another software company acquired by the Redmond giant.