Mobile devices boasting of the slimmest bezels are often referring only to the left and right sides of the screen. The upper bezel can usually also be shrunk to a similar thinness but most manufacturers use one side bezel for cramming in all the requisite supporting circuitry, to keep the screen as thin as possible. Furthermore, on a smartphone, it is desirable to have some upper and lower front bezel space for speakers, microphones, cameras, and various sensors.
Japan Display Inc. (JDI) has just announced a new type of display which it dubs a 'Full Active Display'. This new display has slim bezels to all four sides of the screen. The first JDI product using its new Full Active Display technology is a 5.5-inch Full-HD LCD display for smartphones.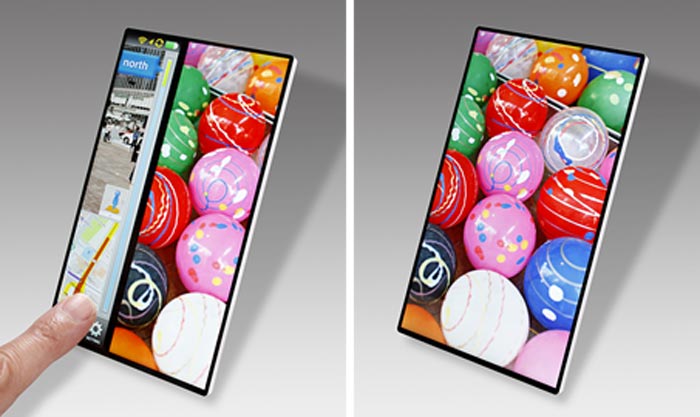 A little background information to the new JDI technology is provided. The firm says that its minimal four-sided bezel design was achieved "by adopting a new high-density wiring layout, and new processing and module assembly technologies". Despite the utility value of bezels on smartphones, JDI says that it expects its newly designed panels to facilitate smartphones that are nearly the same size as the display size and that "entirely new smartphone products," will be produced using these displays next year. It is noted that mass production of the Full Active displays will begin by the end of March 2017.
As a footnote, JDI says that it will develop Full Active LCD displays for products other than smartphones. Perhaps the technology will be used in PC monitors, laptops, tablets and so on.