Corephotonics has been showing off its dual-lens smartphone camera system at MWC. The system sounds very interesting and might please a lot of smartphone photography enthusiasts with its features. However, depending upon the source, this is or is not the camera unit that will be part of the next HTC flagship phone the HTC One 2. If it isn't the HTC build-in solution is going to be similar.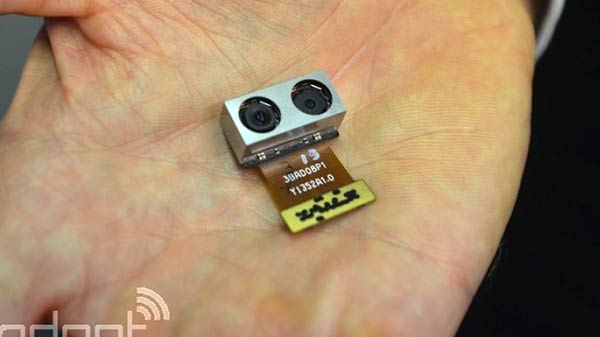 With its last flagship device, the HTC One, the Taiwanese smartphone maker went big on image quality and users of that smartphone do seem to be pleased with the 'Ultrapixel' cameras results. The HTC One 2 is confirmed to have a new dual lens camera on its rear which Pocket Lint say is a collaborative design between Corephotonics and Qualcomm.
On the demonstration unit at MWC the Corephotonics 6mm deep dual lens unit employed a wide angle lens and a 3X telephoto lens. Most people can understand the benefits of optical zoom over digital zoom which will be yielded from this dual-lens, dual focal length design. However less obvious is that the two parallel lenses, each with its own sensor provides improved low-light performance. Corephotonics also says that its system helps minimise missed focus and motion blur.
Digital zoom vs optical zoom
The dual lens system offers a number of other imaging opportunities. Having two lenses, side by side, offers the camera/computer depth sensing ability – just like using two eyes gives you more accurate depth sensing.
The system to make the most out of the dual lens system shown by Corephotonics is called 'Computational Photography' which utilises 'image fusion'. You can read about and see the benefits of its sharper, more accurate and clearer images here.

These dual lens systems really do look like good competition for the Nokia PureView solutions. The HTC One 2 won't appear at MWC but is expected to debut in London in March.