More cores
It's been a busy start to the year for mobile chip maker Qualcomm, with the launch of the Google Nexus One and Lenovo trying to chuck a Snapdragon chip in anything it can get its hands on. And things don't look like letting up, with two new flavours of Snapdragon due to be launched this year.
We spoke to Luis Pineda, SVP of product management for Qualcomm CDMA Technologies (pictured below), at CES 2010 today and he shed some light on what we can expect from the Snapdragon roadmap in the next 12 months.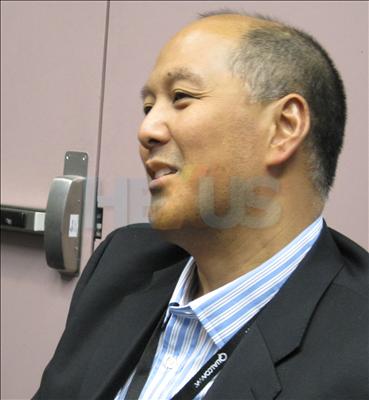 Later this month a 45nm version of Snapdragon - the 8X50A - clocking at 1.3 GHz will be offered to manufacturers and is expected to appear in end-products by the end of this year.
Also before the end of the year, Qualcomm will unveil a dual-core Snapdragon - the 8X72 - with each Scorpion core clocking at 1.5 GHz. Pineda said it can be used in both phones and smartbook type devices and will be capable of providing 1080p resolution.
Pineda also brought along a few smartphones and there was one we hadn't seen before, even though it was launched a month or so ago. It's called the LG eXpo, and supports an optional 'pico projector' - the LG Mobile Projector that clips onto the phone and can project straight from it. There's also a fingerprint reader.