Buffalo Technology has today launched the world's fastest internal Blu-ray drive, the BR-816FBS.
The drive, which Buffalo states is designed for the tech-savvy consumer, offers Blu-ray write speeds of up to 8x, DVD write speeds of up to 16x and CD write speeds of up to 48x.
Trouble is, we've yet to see any Blu-ray discs quicker than the 6x on offer from Panasonic. We're guessing 8x media is just around the corner, but Buffalo appears to be a little quick out of the gate with this one.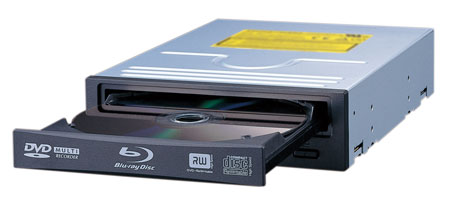 Nonetheless, dual-layer Blu-ray discs are capable of storing up to 50GB of data, making the drive an ideal solution for relatively quick-and-easy backups.
Cyberlink's Software Suite comes bundled, so you'll be able to playback your Blu-ray material right out of the box, and CyberLink's software-based upscaler will make your existing DVDs look better, too.
Buffalo's 8x internal Blu-ray drive is will be available soon from Dabs.com and eBuyer for estimated price of £199.99.