For a number of processor generations Qualcomm has moved forward with the 800, 600, 400, and 200 series SoCs (or Mobile Platforms, as it likes to call them now). At the time of writing its Snapdragon mobile processors overview page refers to the above-named series as Premium, High, Mid-Tier, and Entry-level respectively. At MWC 2018 Qualcomm has split its product range divisions further by announcing the Snapdragon 700 series of processors.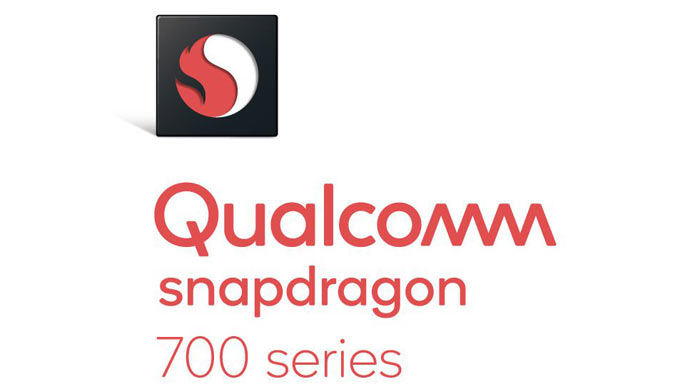 From its numerical designation it is easy to conclude that the Snapdragon 700 is a 'Goldilocks' solution that sits between the premium Snapdragon 800 series and high-tier Snapdragon 600 processors. Qualcomm hasn't announced any particular Snapdragon 700 processor at the time of writing, it just sets out its stall by describing features that will be present. In a brief summary it says "the new Qualcomm Snapdragon 700 Mobile Platform Series is designed to exceed what is expected from today's high-tier mobile experiences, with features and performance previously only available in the premium Snapdragon 800 Mobile Platform Series."
Compared to the high-tier 600 series, the Snapdragon 700 will offer advancements in:
Performance - Snapdragon 700 series processors will be up to 30 per cent more power efficient, offer better performance, and charge faster than Snapdragon 660 devices.
Cameras - the Qualcomm Spectra ISP will be leveraged for advanced photo functionality such as slo-mo shooting
Connectivity - an advanced suite of ultra-fast LTE, carrier Wi-Fi features, and enhanced Bluetooth 5 is present
AI - via the multi-core Qualcomm AI Engine it can offer twice the on-device AI performance of the Snapdragon 660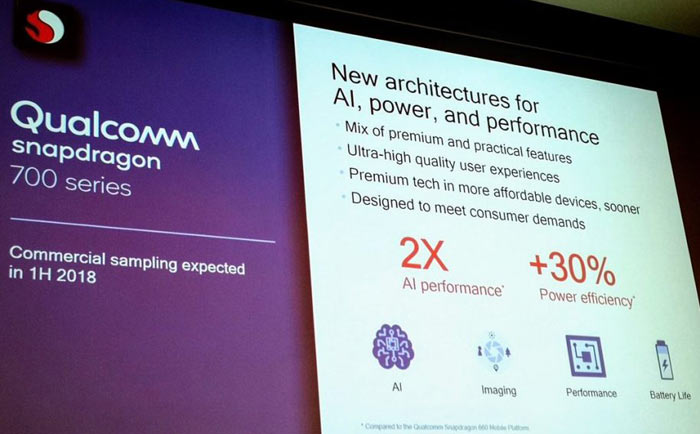 Qualcomm says that it has global OEM customers and consumers that are demanding a platform such as that offered by the Snapdragon 700 series. The OEMs think that they can make highly desirable yet affordable devices with the new processors. Hopefully that theory plays out into reality, as I feel that the Snapdragon 600 series was already rather neglected in smartphone lineups, or those available in the UK at least.
The new Snapdragon 700 series processors will be available as commercial samples in H1 this year, so consumer products could start to become available as soon as H2 2018.