Memory specialist SK Hynix has introduced GDDR6 DRAM to its product portfolio. It refers to its new memory product as "the world's fastest 2Znm 8Gb(Gigabit) GDDR6(Graphics DDR6) DRAM". SK Hynix already has an agreement in place to mass produce GDDR6 in time for a high-end graphics card release, scheduled for early 2018.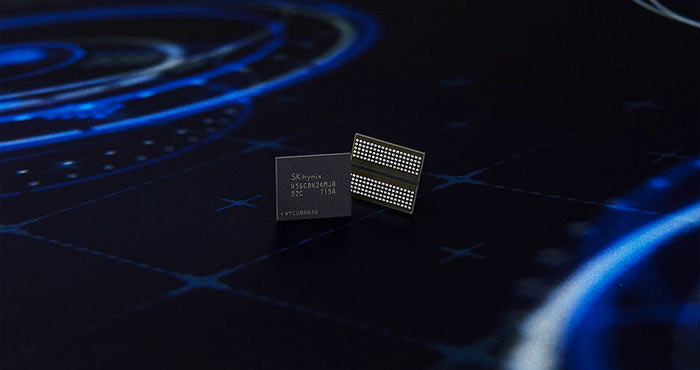 The new 20nm 8Gb chips operate at 16Gbps per pin, a DRAM industry record. SK Hynix provides a performance example of a graphics cards with a 384-bit memory bus, equipped with GDDR6, offering a bandwidth of up to 768GBps. For reference, an Nvidia GeForce GTX 1080 Ti, equipped with GDDR5X, offers a bandwidth of under 500GBps.
JEDEC is still drafting the GDDR6 standard but we know it is set to run twice as fast as GDDR5, yet operate at 10 per cent lower voltage. SK Hynix expects "to speedily substitute GDDR5 and GDDR5X," with the new GDDR6 chips.
As mentioned in the intro, SK Hynix already has a customer lined up for its initial mass production run. It says it has been "collaborating with a core graphics chipset client to timely mass produce the GDDR6 for the upcoming market demands". Furthermore, we should expect this high-end graphics card to hit the market early next year.
Other than the graphics card market, where it will help accelerate VR and high definition displays, SK Hynix reckons GDDR6 will be an attractive proposition in hardware accelerating AI, in self-driving cars, and more.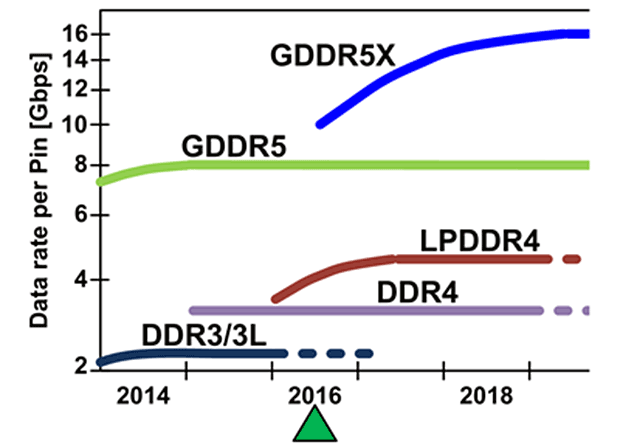 GDDR6 launches at the top of the theoretical data rate limit of GDDR5X
Meanwhile, competitors Samsung and Micron continue to advance their graphics memory development plans. Both these firms are also expected to start production of GDDR6 at the end of this year or early next year.