Scalable versus monolithic
At the press launch of the Radeon HD 4800 series, which was supposed to predate the official launch by a week but turned into a full launch event when it became apparent that it was already possible to buy the 4850 online, AMD shared its new GPU strategy with journalists.
The traditional strategy for GPU development involves making a large, monolithic (i.e. a single piece of silicon) GPU which is positioned at the top end of the market. This can then be pared down to produce lower price, lower performance products but this takes time and money.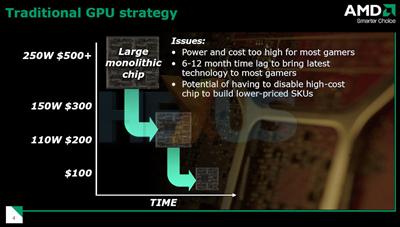 AMD's new strategy is to produce a smaller, cheaper GPU targeted at the $200-$300 market. This GPU will under-perform the monolithic one, but the much lower cost of production allows it to be priced such that it out-performs the derivatives of the monolithic GPU at the target price brackets.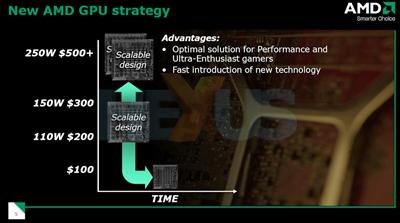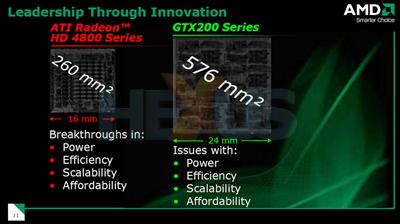 On one level this could be interpreted as capitulation on AMD's part; a permanent surrendering of graphics performance leadership to NVIDIA, but the other part of the plan is to double up the mid-market GPU on one PCB (printed circuit board), which has the potential to match or even surpass the performance of the best monolithic one.