Seeking the limelight
Last week, Foxconn finally received its first shipment of its new enthusiast motherboard – Blackops – which had been expected a month or so earlier (image below).
Blackops is one of a new family of enthusiast retail motherboards Foxconn is launching under the collective name of Quantum Force, with the specific aim of establishing Foxconn in the retail and enthusiast markets.
The UK MD of Foxconn, Stephen Ling (pictured), speaks exclusively to HEXUS.channel to explain what this move says about Foxconn's overall channel strategy. We start by asking him what Foxconn's current UK channel objectives are.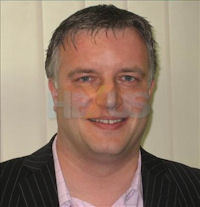 "To launch our new product ranges into the retail sector and to improve the overall service that we give the channel," says Ling. "RMA is a major bugbear for retailers, resellers and distributors alike and it's down to vendors to support the channel and reduce the amount of time it takes for a reseller to get a replacement product.
"The Foxconn channel division will be opening a new service centre in Holland to support the local branches and give a better RMA service. Our plan for this year is to implement direct reseller RMA through the UK office and the service centre will enable us to do that well."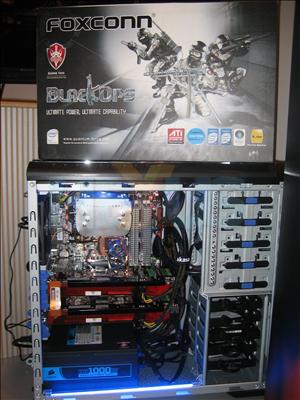 "You can't just bring out a new product range and expect people to buy it if you don't provide the right level of service to go with it."

From these objectives, it's clear that Foxconn has neither the retail presence nor the reputation for service it would like to have. We ask Ling if that is the primary driver behind Quantum Force. "The reason we're doing it is because we're moving more into retail products, away from just being a system-build product maker," he says. "To do that you do need to have a much better RMA service. You can't just bring out a new product range and expect people to buy it if you don't provide the right level of service to go with it.

"What we want, ultimately, is to get to the point that when people think of motherboards they think of Foxconn. This retail drive is primarily concerned with motherboards. The case business is running very successfully through two main distributors – Enta and Target. A new product that came out last year was Foxconn VGA, which we need to improve the product offering on before we can be successful in the UK market. But our number one product priority is motherboard."