Introduction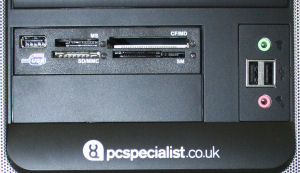 Ever heard of PC Specialist? It's another in a long line of system integrators that are ploughing the increasingly unprofitable UK market with a range of configurable desktops and notebooks.

Bucking the trend of some of its competitors, PC Specialist has been enjoying marked growth in the last two years, so naturally, we wanted to see what all the fuss was about.

Before you could say "Manchester United won't win the Premier League this year," an out-of-shape courier was ringing the doorbell, large PC Specialist box in tow.

Read on to find out if the Apollo Q6600 is worth the £1,425 asking price...