Introduction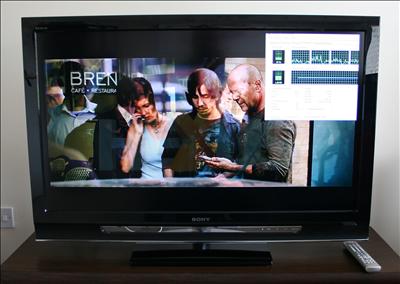 Intel's Atom processor constitutes the beating heart of practically all netbooks on the market today. Low on power and just about reasonable on performance, Intel is keen to keep the surrounding high-growth market to itself. To that end, the chip giant prefers to bundle the Atom processor with one of its own chipsets, selling a three-chip package instead of one. The accompanying chipsets provide little more than the logic by which the CPU - sometimes embedded - communicates with the system, with integrated-graphics performance nothing to shout home about.

Intel currently charges $44 for the Atom N270 - 1.6GHz, 512KB L2 cache, single-core, HT - if bought in one-thousand-unit quantities. Pair the CPU up with the 945GSE chipset and it'll cost you $83, but probably a whole heap less if you're the size of Acer or ASUS. That's why we see netbooks retail from just £150; the guts of the system are cheap as chips to the right people.

Knowing that netbooks are limited on space and approved Intel chipsets provide less-than stellar multimedia and gaming performance, NVIDIA thinks it can lend a helping hand by grafting some GPU know-how on to Atom's shoulders, and that's how the ION platform was born.

We're taking a look at a nettop computer, to see if Atom + GeForce 9400M makes sense in the £700 space. Read on to find out.