Introduction
Renewed competition in the CPU space, coupled with the arrival of mid-range Nvidia Turing graphics cards, makes this a good time to consider a new gaming rig. We're seeing plenty of sub-£1,000 PCs from leading system integrators, and it's an area of the market we find particularly interesting, as there's a delicate balance when attempting to juggle performance, desirability and value.
Assembling a high-end PC at any cost is arguably an easier task; working with a strict budget is where the real challenge lies. Scan Computers set a high bar with the £970 3XS Gamer 1660 Ti, PC Specialist opted for greater graphics firepower with its £899 Vortex S1, and now Chillblast is throwing its hat into the ring with the £950 Fusion Trigger GTX 1660 Ti.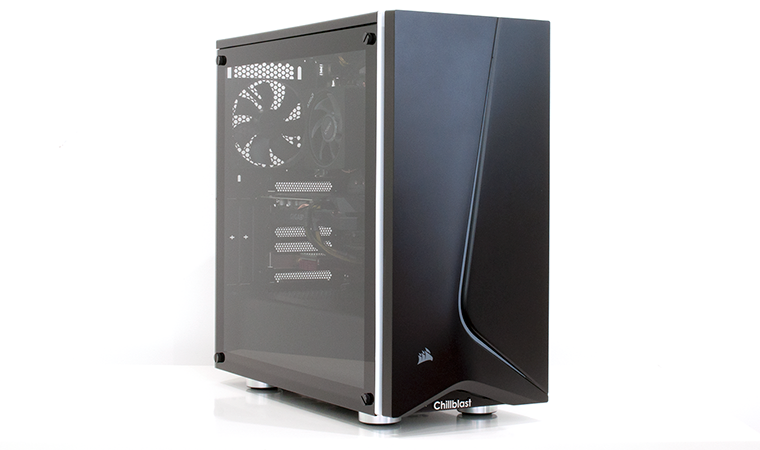 Chassis quality tends to suffer at this end of the market, but Chillblast's decision to go with the Corsair Carbide Series Spec-06 RGB isn't a bad one. The enclosure does feel a little lightweight, and the two bundled three-pin fans aren't the best, however the glass side panel looks tidy and the slither of white trim around the backlit front fascia provides a bit of interest. An enclosed PSU compartment lends the system a modern look, and the I/O ports at the top are well positioned and offer the usual selection of dual USB 3.0 ports, a pair of audio jacks and the customary power and reset buttons.
I personally don't feel the need for a windowed chassis on a mid-range build such as this - a solid, sound-dampened enclosure would be my preference - but Chillblast's internal component selections make good sense. The first major decision is whether to go with an Intel or AMD CPU, and the Fusion Trigger GTX 1660 Ti opts for the latter in the form of a Ryzen 5 2600. The 65W, six-core, 12-thread chip is a fine fit at this price point, and it has the added benefit of supporting low-cost chipsets that typically offer more features than their Intel counterparts.
The preferred board this time around is an Asus Prime B450-Plus, an ATX offering that provides a reinforced PCIe x16 slot, half-a-dozen SATA 6Gbps, an M.2 socket, four DIMM slots supporting DDR4 at speeds of up to 3,200MHz, and a pair of USB 3.1 Gen 2. It's a shame the USB Type-C port on the back is limited to 3.1 Gen 1 speeds, but the Asus BIOS is one of the best in the business, and the board ticks a lot of the right boxes for a sub-£1,000 build.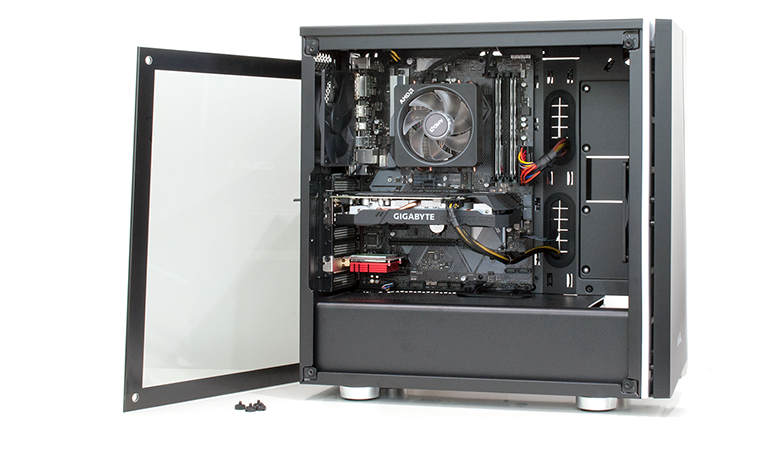 With the CPU and chipset decided, the rest of the rig is for the most part straightforward. AMD's processor is cooled by the firm's own Wraith Max RGB heatsink and fan, there's 16GB of DDR4 memory in a dual-channel configuration, and as the system name suggests, a GeForce GTX 1660 Ti graphics card from Gigabyte provides the requisite gaming credentials.
Knowing that memory speed and latency can have a noticeable impact on the Ryzen platform leaves us a tad surprised to find a Goodram IRDM X DDR4 memory kit operating at 2,666MHz with somewhat loose 20-19-19-43-1T latencies. Said kit is hardly slow, but a minimum of 3,000MHz would be our preferred choice for an AMD Ryzen 5 2600 build, and we'll soon find out if this slight discrepancy is reflected in the upcoming benchmarks.
Elsewhere, storage takes a two-pronged approach with a fast 250GB WD Black SN750 M.2 SSD serving as the system drive, while a 2TB Seagate Barracuda hard disk provides secondary storage. Should a 500GB SSD be the default for a gaming rig in 2019? That's debatable, but we like the fact that Chillblast installs an Addon AWP1750E Dual Band Wireless-AC adapter as standard, making it easy to get online irrespective of system placement. Lastly, power is supplied by a non-modular 600W supply from Fractal Design.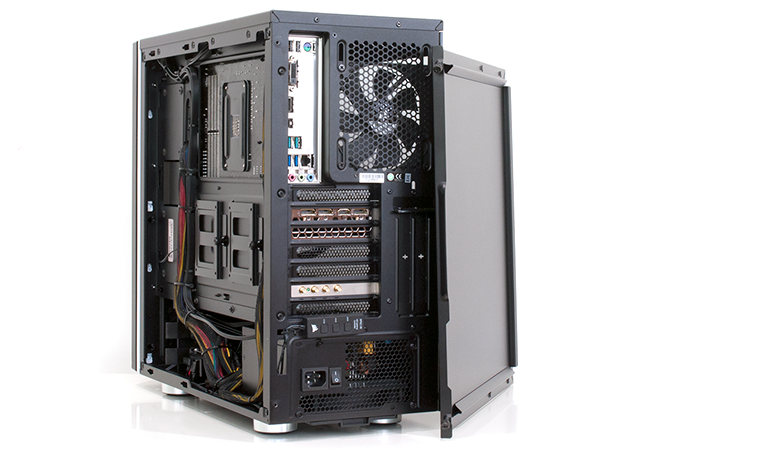 Implementation is tidy throughout. There's barely a fingerprint on the chassis, cable management is decent, our review system arrived well packaged, and the 64-bit install of Windows 10 is bang up to date and free of any additional bloatware. Good signs, though it's a shame Chillblast hasn't taken the time to update the BIOS - there are two newer releases available, with the shipping BIOS dating back to November 2018.
Sourcing these very same components from various retailers would result in hardly any saving - we've totalled the bill to £948 at the time of writing - so Chillblast's pricing is competitive, and the Fusion Trigger GTX 1660 Ti is backed by a five-year warranty that includes parts and shipping for the first 24 months, followed by labour cover for the remaining. A solid all-rounder? Let's run the benchmarks and see how things pan out.