Benchmarks: File Copy and NASPT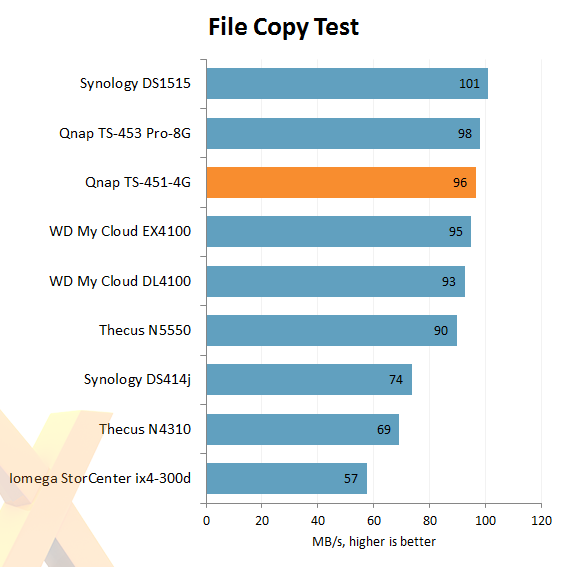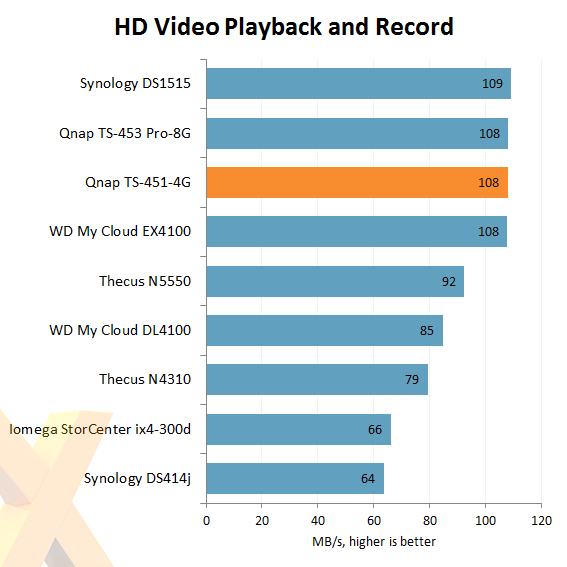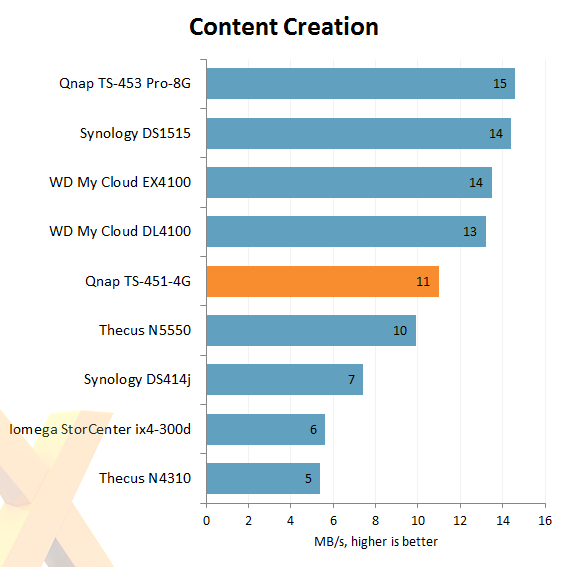 The latest crop of SoCs, be they Intel or ARM, are able to deliver impressive performance in a low-power package.
Our File Copy Test involves transferring a mixed assortment of files totalling 8.83GB from our client to the server, and the TS-451's 10W Celeron J1800 processor has no trouble effectively saturating the single Gigabit Ethernet interface. You'd really need to be serving multiple clients in order to justify a more powerful box.