Benchmarks: File Copy and NASPT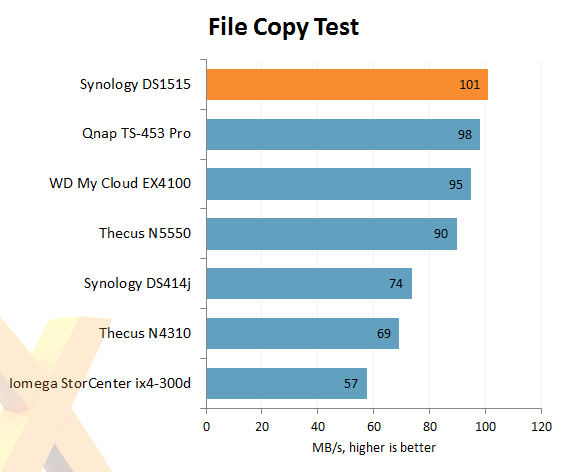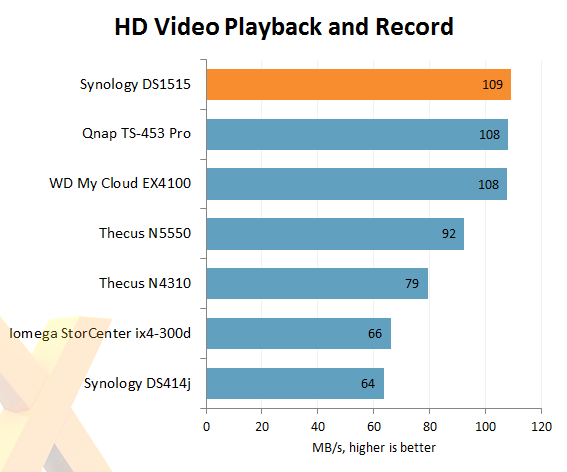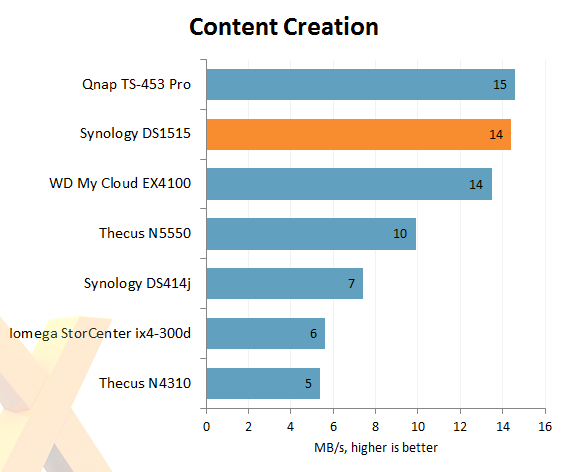 Can a quad-core ARM-based processor deliver in terms of performance? Absolutely. The benchmarks only take into account a single client via one GbE link, but the results are encouraging nonetheless.
Our File Copy Test involves transferring a mixed assortment of files totalling 8.83GB from our client to the server, and Synology's DS1515 is able to saturate the Gigabit Ethernet interface by averaging an impressive 101MB/s.