Introduction
Most solid-state drives (SSDs) deliver good sequential read and write performance. Better SSDs use trickle-down technology from the enterprise space to offer more resilient performance once the drive is in a well-used state, and it's this used-state performance that differentiates quality SSDs from entry-level models.
Plying the enthusiast scene is Plextor whose consumer SSD line-up is headlined by the M6 Pro range. Offering a five-year warranty, enterprise-grade features and a promise of long-term performance, Plextor also imbues the drive with its caching PlexTurbo software.
Plextor M6 Pro SSD

Nominal Capacity

128GB

256GB

512GB

1TB

Controller

Marvell SSS9187

NAND

19nm Toshiba MLC

Total Available Capacity

128GB

256GB

512GB

1,024GB

Interface

SATA 6Gb/s, compatible with SATA 3Gb/s and 1.5Gb/s

Sequential Read Speed

up to 545MB/s

up to 545MB/s

up to 545MB/s

up to 545MB/s

Sequential Write Speed

up to 330MB/s

up to 490MB/s

up to 490MB/s

up to 490MB/s

Random IOPs (4KB Reads)

up to 100K IOPs

up to 100K IOPs

up to 100K IOPs

up to 100K IOPs

Random IOPs (4KB Writes)

up to 82K IOPs

up to 86K IOPs

up to 88K IOPs

up to 88K IOPs

Available Form Factors

2.5in, 7mm

Active Power Consumption

NA

Idle Power Consumption

NA

Life Expectancy

2.4 Million Hours MTBF

Endurance

TBC

Warranty

5 Years

Current Retail Price

£65

£120

£240

£500
In-house Specs
The M6 Pro is available in four capacities and uses the established combination of Marvell SSS9187 controller and Toshiba 19nm NAND previously seen on other high-end SSDs.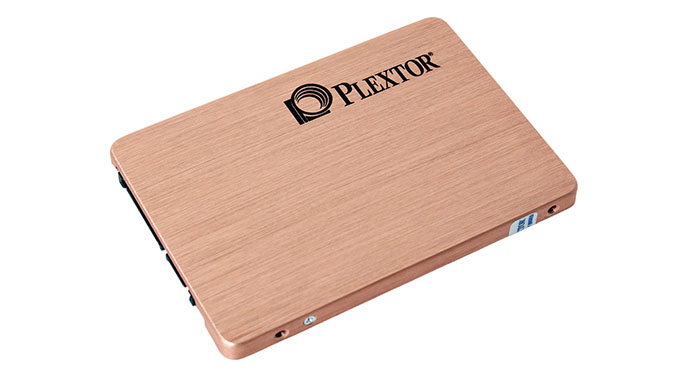 The drive is well-packaged and the 7mm-high aluminium casing is presented in a semi-reflective bronze colour that is unique to Plextor. Standard SATA power and data ports line the front while side-mounted screw holes enables easy assembly into a chassis or drive-holder.
Plextor also supplies a 3.5in bracket, cable, brief installation guide and a CD containing various software, including PlexTurbo. NTI Corp Backup Now EZ3 disk cloning software is included, too, and Plextor provides a web-downloadable link for the latest version. Presentation is top notch.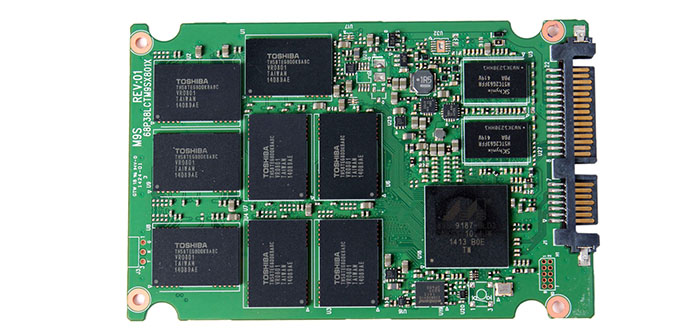 Inside, the Marvell controller chip is surrounded by 256GB of Toshiba memory for our review model. Backing up operations are two hynix 256MB DDR3 DRAM chips just to the left of the connectivity ports.
Plextor says it has the lowest annual failure rate in the industry, underscored by a 2.4-million-hour mean time before failure rating and a new endurance standard requiring 400 units to pass a 1,008-hour, zero-error testing regime. Each drive is burned-in and tested before dispatch.
All SSDs provide solid numbers out of the box, but Plextor says its TrueSpeed technology helps keep long-term performance at as-new levels, even when close to full, though no IOPS rating is provided to corroborate these claims. M6 Pro is also outfitted with the DEVSLP mode often seen on other high-end drives, enabling ultra-low power consumption when idling.
And with a nod towards security, the drive has built-in 256-bit AES encryption and multi-layer error checking. One feature missing is onboard capacitors in case of a fleeting loss of power.
A sensible choice of controller and NAND, industry-leading MTBF and five-year warranty put the premium into the M6 Pro. Let's now see how it performs.