Introduction
Patriot has itself a humdinger of an SSD in the form of its SandForce-powered WildFire. The drive, available in 120GB and 240GB capacities, makes use of premium Toggle Mode NAND to get the most out of the sought-after SF-2281 controller, and it delivers trailblazing results.
The composition of the Wildfire drive makes it an obvious choice for extreme users, but everyone else will likely be deterred by the prohibitive £230 asking price - and that's for the smaller 120GB model; the full-on 240GB model will set you back somewhere in the region of £400.
The Wildfire, then, isn't for the fainthearted, and with a wide range of competitively-priced high-end drives now on the market, Patriot needs a SATA 6Gbps alternative with widespread appeal.
Hence the launch of Pyro. This 2.5in drive, available initially in 60GB, 120GB and 240GB capacities, features the same SandForce SF-2281 controller but is expected to cost up to £80 less than the Wildfire.
Actual pricing is yet to be confirmed, but our predictions could bring the cost of the 120GB model down to a more palatable £150 - a price tag that would put it up against the Corsair Force Series 3. And that makes sense, as the Pyro and Force Series 3 have more than just a little in common.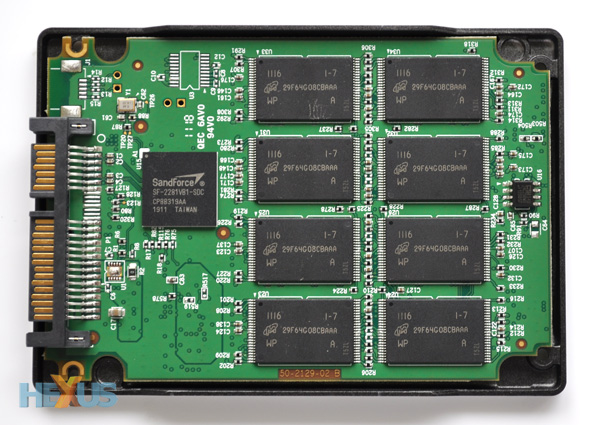 Crack open the Pyro's black shell and you're presented with a SandForce SF-2281 controller teamed up with 16, 25nm, 8GB Micron asynchronous NAND flash memory devices (eight on the front of the PCB, eight on the back).
That's the exact same configuration as Corsair's Force Series 3, and it promises the sort of SandForce performance we should all be familiar with - namely sequential read and write speeds of up to 550MB/s and 515MB/s, respectively, and the ability to carry out up to 80,000 input/output operations per second (IOPs).
Offering all the goodness of the second-generation SandForce controller, Patriot's drive touts TRIM support, 256-bit AES encryption, intelligent wear leveling, DuraWrite compression technology, and RAISE (Redundant Array of Independent Silicon Elements), a RAID-like protection mechanism that sets aside a single NAND device to protect against flash block failures. Useful to know, but that means the Pyro's actual capacity of 128GB isn't available to the user - a single 8GB device is reserved for RAISE, leaving the user with 120GB of physical memory to play with and a formatted capacity of 111GB in Windows 7.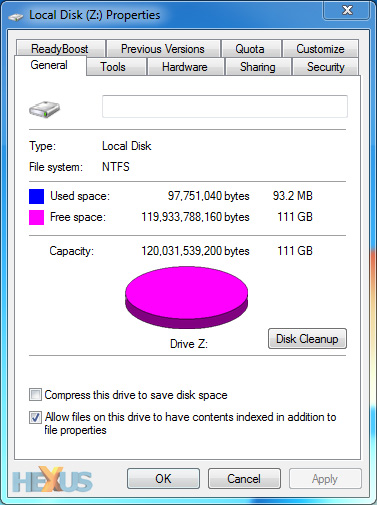 Swapping the Wildfire's 32nm Toggle Mode NAND for affordable asynchronous memory will drastically reduce the cost of ownership, but there is a trade off; the Pyro's particular configuration of NAND plus controller has been known to suffer a performance hit when dealing with incompressible data, so how much of a performance gap will there be between the affordable Pyro and the premium Wildfire?