Synthetic benchmarks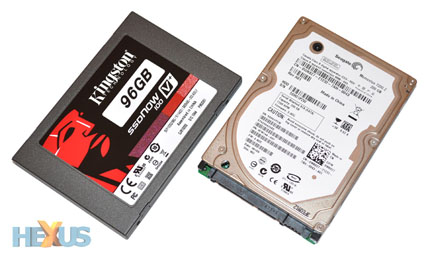 The 200GB Seagate Momentus hard disk originally used in our Dell Inspiron notebook is no slouch. It offers a quick 7,200RPM rotational speed and a 16MB cache, but there's no ignoring the obvious; the hard disk's rotating platters and flying heads are going to be no match for the SSD's low latency, high I/O performance and raw throughput. Question is, how much of a performance increase can you expect?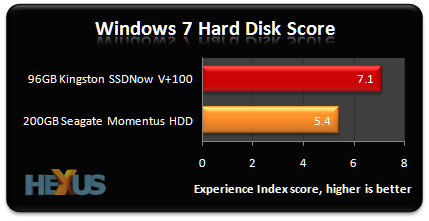 To get an idea of the gulf in performance separating the HDD and SSD, we start with the Windows 7 Experience Index, which assesses key system components on a scale of 1.0 to 7.9.
In this test, the Dell Inspiron 1520's storage device goes from being one of the system's slowest components to the out-and-out fastest. The 31 per cent increase in score is a sign of what's to come.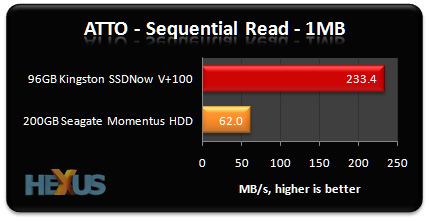 The ATTO benchmark simulates a best-case-scenario for drive throughput, and the 233MB/s achieved by the Kingston SSD puts the 7,200RPM hard disk to shame.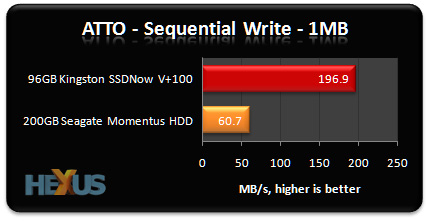 Sequential write performance ain't bad, either, with the SSD showing an astonishing 224 per cent increase in bandwidth. High-end SSDs armed with a SATA 6Gbps interface have soared past the 500MB/s mark, but for a £105 notebook drive, Kingston's SSDNow V+100 is a very strong performer.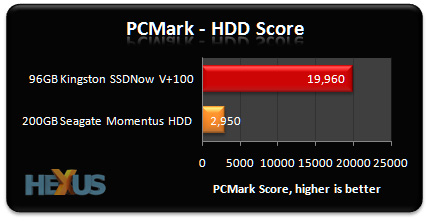 Testing overall disk performance, the synthetic PCMark Vantage benchmark puts another huge gap between HDD and SSD.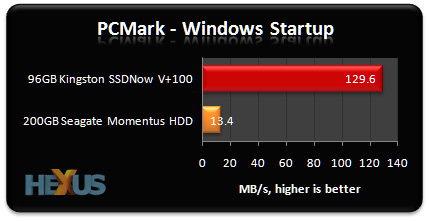 Simulating the boot sequence of Microsoft's Windows Vista Ultimate operating system, PCMark suggests that users will see a considerable reduction in the time taken to startup.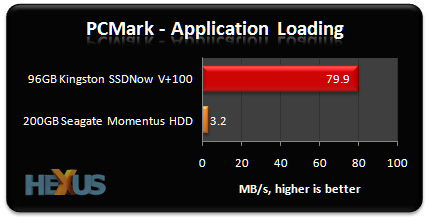 The gap gets even larger when the drives are tasked with loading multiple applications. In this test, PCMark simulates the launch of Microsoft Word 2007, Adobe Photoshop CS2, Internet Explorer 7 and Outlook 2007. The SSD is almost 25x quicker.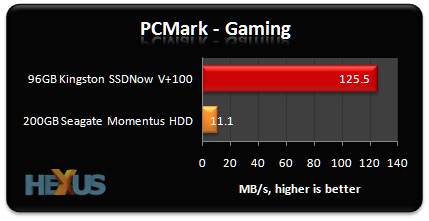 Relying solely on a drive's read capability, PCMark's Gaming benchmark measures seamless data streaming performance in Alan Wake, and if you hadn't caught on yet, the SSD runs circles around the hard disk.
The synthetic numbers are impressive, but will you notice the performance leap during everyday use?