Introduction
Self-proclaimed digital storage leader Thecus isn't short of four-bay NAS solutions, but its latest offering - the N4200 - might just be the best to date.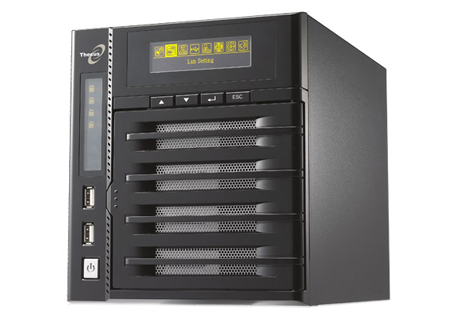 Introduced earlier this year amid the bright lights of Vegas's annual Consumer Electronics Show, the N4200 claims to be "fast, secure, and incredibly easy-to-use" for either home or business customers.
Taking a two-is-better-than-one approach to numerous components, Thecus equips the unit with a dual-core processor, dual front-facing displays, support for dual power sources and a dual disk-on-module design that promises that little extra piece of mind.
Currently priced at around £540, we find out if the comprehensive feature set lives up to the billing.