The drive
Now shipping in 64GB, 128GB, and 256GB capacities, Kingston's fastest V-series drives line up as follows:


| | | | |
| --- | --- | --- | --- |
| Kingston SSDNow V+ drive | 64GB | 128GB | 256GB |
| Read speed (up to) | 220MB/s | 220MB/s | 220MB/s |
| Write speed (up to) | 140MB/s | 170MB/s | 180MB/s |
| Drive buffer | 128MB | 128MB | 128MB |
| Etail price (19/10/09) | £135 | £260 | £500 |
| £ per GB | 2.11 | 2.03 | 1.95 |

The three-drive range all sport a speedy 220MB/s sequential-read throughput. Write speeds, however, are influenced by the amount of onboard NAND memory. The 64GB model is the slowest, at a quoted 140MB/s, rising to 180MB/s for the 256GB version.

Speed-wise, the drives fall comfortably in-line with premium models from the likes of Corsair, OCZ, G.SKILL, and Crucial.



The reason for the similarity in theoretical performance lies with technology that Kingston has used to power the SSDNow V+. Crack the casing open and you will spy an all-Samsung affair, as found on the Samsung PB22-J and a plethora of company-branded drives. Indeed, Corsair's P-series and OCZ's Summit are two other rebadged PB22-Js.

The 64GB model features a 128MB on-drive cache for buffering, as per the other drives, and, obviously, there's very little to differentiate the Samsung 'clones' with respect to specification. Kingston's 64GB model etails at £135, which is comparable to the same-capacity Corsair and OCZ models, as well.

Followers of SSDs will know that the SSDNow V+ uses MLC-based NAND memory for the chips. The faster SLC memory is only used in cutting-edge SSDs costing significantly more.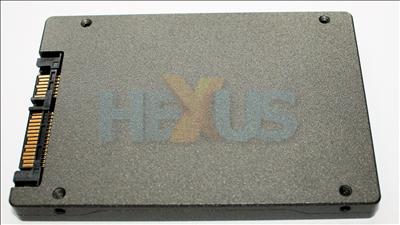 Kingston backs the drive with a three-year warranty, now being the standard for the industry, but refrains from adding the value-adding extras found on the regular 'V' drive.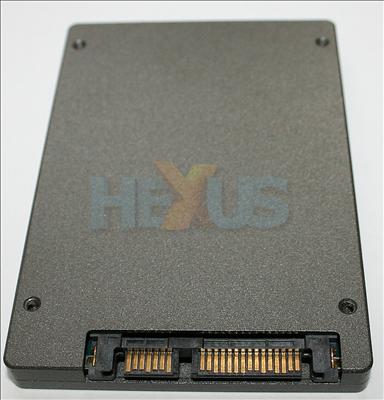 The company also rebrands and sell Intel's X25 drives for its E- and M-series SSDs, so it's no surprise to see it couple-up with Samsung for the more consumer-focused V+.

Is it fast, then? One way to find out.