All in one security for the gaming PC


We've often seen Nick Haywood with a set of handcuffs looking to play some 'games'… which is why we lobbed SteelSeries gamers' security package at him…

So, what do you know about security? I'm not talking about the Group4 prisoner release scheme where they just let 'em out when they see fit. No, what I'm talking about is security for your PC in terms of anti-virus and firewalls, anti-spam and back-ups. What do you know about that?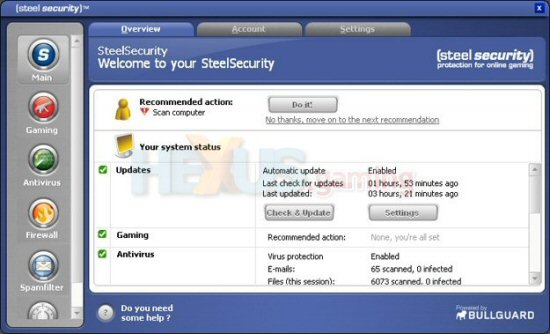 Click for larger image



If you've got any kind of passing interest in PCs you'll more than likely have software, or perhaps even hardware that does all this for you, so you might be wondering why I'm bothering to review SteelSecurity if you can get everything it does elsewhere. Well, if I'm honest, that was my very first thought when this landed here at HEXUS. Why would I want SteelSecurity? I've already got AV on all my machines and I sit behind a hardware firewall… what's the point?

But if you dig a bit deeper and look into just what it is that SteelSecurity does, then you'll probably change your mind. I know I did.