Introduction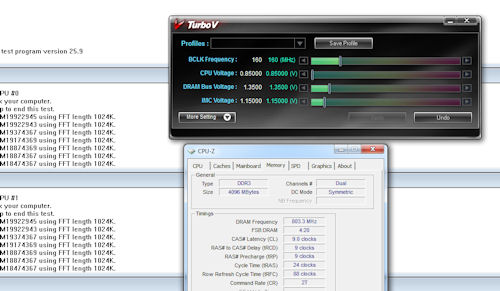 Kingston has jumped on the energy-efficiency bandwagon with aplomb recently, launching a range of low-voltage DDR3 kits aimed at users who take a keen interest in just how much power their system(s) consume.

The low-voltage modules, LoVo HyperX, are currently available as a 4GB dual-channel kit that operates at 1,866MHz CL9 with 1.35V or 1,600MHz CL9 with 1.25V, along with a separate 4GB kit operating at 1,333MHz with 1.25V.

Rounding it off and somewhere between the speeds and voltages mentioned above, Kingston also has a 4GB pack (2 x 2GB) of DDR3-1,600 memory, KHX1600C9D3LK2/4GX, requiring 1.35V. Phew!

We take a closer look at the DDR3-1,600 CL9 1.35V set and examine whether there is a tangible decrease in system-wide power-draw on both Intel and AMD platforms.