Introduction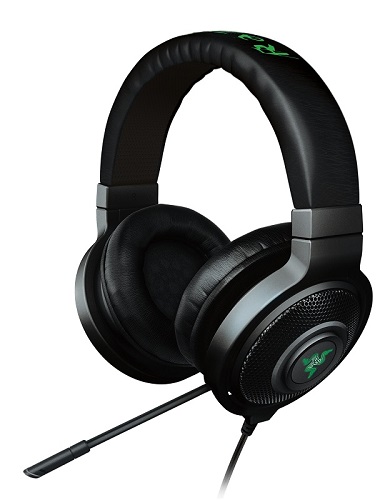 When buying a headset the PC gamer is spoilt for choice but also potentially overwhelmed, particularly when considering the number of buzzwords that are thrown around. The phrases gaming headset and true/virtual surround sound are deployed liberally while the open versus closed descriptors tend to be reserved for stereo headsets of the non-gaming variety.
The subject of today's review, the Razer Kraken 7.1 Chroma is firmly situated in the gaming audio camp with 7.1-channel virtual surround sound and the gaming headset moniker. Coming to market with a price point of £90 ($100) the Kraken 7.1 Chroma hopes to wow gamers with virtual surround sound, RGB LED controls and an 'enhanced digital microphone'.
Build quality and design
The Kraken 7.1 Chroma is an identical headset to the Kraken 7.1 Classic except with the addition of RGB LEDs to help the headset blend in with Razer's other RGB-enabled peripherals. The Kraken 7.1 Chroma features a closed design with circular ear-cups and 40mm neodymium drivers.
The build quality of the Razer Kraken 7.1 Chroma lacks a premium feel due to the extensive use of plastic and faux-leather. The lack of aluminium in the construction of the frame leaves some cause for concern over long-term durability. Along the headband there's a distinct lack of padding which Razer has attempted to balance with a cloth covering. Resultantly, the fit on the top of the head is not as comfortable as it could be.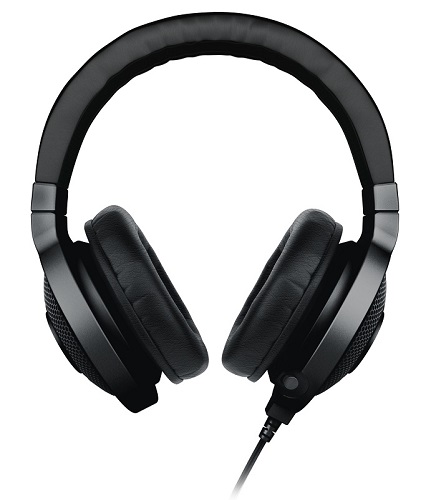 Each of the ear-cups conforms to a circular shape with thick padding that users with small ears will find immersive and comfortable. Users with larger ears will find that the small circular design fails to enclose the ear but instead pushes down onto them leading to sound leakage and some discomfort.
The strong clamping factor of this headset further impacts upon comfort, though gamers with smaller heads will find comfort is significantly better. An initial stretching out of the headset, by pulling the headphones a safe distance apart a few times, dramatically improves the comfort levels, because the stock configuration is particularly unforgiving. Coming in at 340g means weight-related fatigue is minimal, and any fatigue that does occur is primarily down to the clamp fit.
One of the niftier aspects of the Razer Kraken 7.1 Chroma is the discrete microphone which can be stowed inside the left headphone when not in use. The non-detachable microphone features a similar LED lighting system to the ear-cups. Users can configure the behaviour and colour of the RGB LEDs using the Razer Synapse software.