Introduction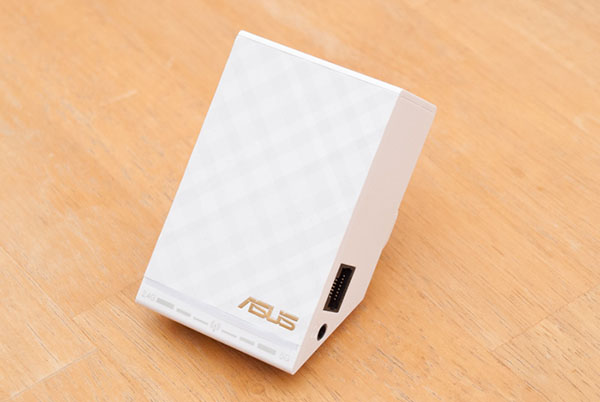 The frustrating problem with most home WiFi networks is that deadspots will always appear somewhere. To some degree these can be averted by using a high-spec router, like the Asus RT-AC68U, but not even that guarantees complete coverage. In many homes thick walls, multiple storeys or bad network socket placement can all pose significant issues to wireless connectivity.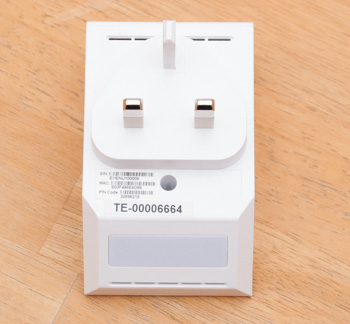 There are many routes around WiFi deadspots and areas of poor coverage; powerline kits, access points and range extenders, also known as repeaters. The latter is often the least-desirable choice as a range extender can only rebroadcast the signal it repeats usually with increased latency. Nevertheless, a range extender still serves a valuable purpose by allowing you to expand the coverage of your WiFi network with a single plug-based device.
Asus has created what it claims to be a range extender that makes fewer trade-offs in the performance-department. The RP-AC52 takes advantage of the latest WiFi AC standard to offer close to 750Mbps of wireless throughput; that's 300Mbps on the 2.4GHz band and 433Mbps on the 5GHz band.
The design philosophy of the RP-AC52 is about functionality as well as speed. Extras on offer include an audio port for streaming of music via Asus AiPlayer or the Internet radio function, an Ethernet port for setting up the device as an access point, LED indicators to display the strength of the wireless signals being received and a subtle night light. Touch controls for controlling audio playback and the LED lighting round off the premium feel to the product.
Setting Up
As with most ASUS networking products the setup process behind the RP-AC52 is straightforward. Firstly, plug the device into the desired location around your home and switch it on. The RP-AC52 will then broadcast two SSIDs once initialised, one for 2.4GHz and the other for 5GHz. Connect to either SSID, depending on the device you're using, and visit repeater.asus.com using your browser of choice.
From that web-address the Asus setup process walks you through each step. The most important of those involves selecting the existing 2.4GHz and 5GHz networks you want RP-AC52 to extend. Once associated with your home WiFi network the RP-AC52 provides the option to choose SSIDs and passwords for the two new extended WiFi signals. You can keep these SSIDs and passwords the same as your existing ones so your mobile devices automatically connect to whichever has the best signal. To support this Asus offers a feature called "Roaming Assistant" which auto-disconnects devices from the repeater when the signal is weak, to allow them to connect to the main router.