Running the tests
A monitor review based on descriptive visual analysis will always have the underlying problem of subjectivity; assessments of panel quality will vary from user to user depending on their normative expectations. To get around this we're deploying Datacolor's Spyder 4 Elite professional monitor analyser to return a quantitative assessment of display quality.
We also make use of the Leo Bodnar video signal input lag tester which allows us to test the combined input latency of a specific monitor at the 1080p resolution with 60Hz operation only (a limitation of the testing equipment).
These numerical results, we feel, add extra utility to our reviews allowing us to more accurately benchmark the following display characteristics:
Colour gamut relative to sRGB and AdobeRGB industry standards
Brightness levels and contrast ratios
Colour uniformity
Luminance uniformity
Colour accuracy (Delta-E)
Input latency
Gamut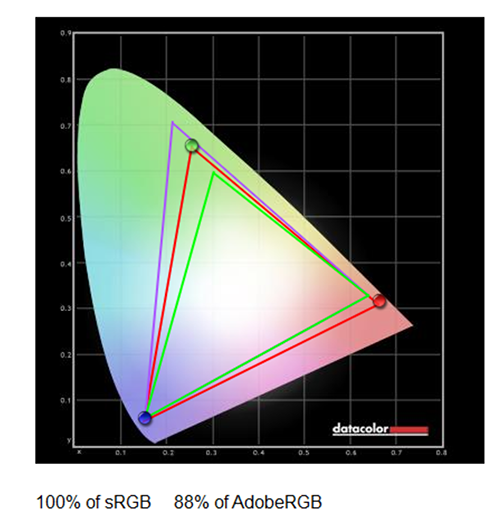 We appreciate that many will use this monitor for productivity reasons as much as for big-screen gaming. The gamut results are encouraging enough; 88 per cent of the AdobeRGB space is better than most standard consumer monitors.
Colour accuracy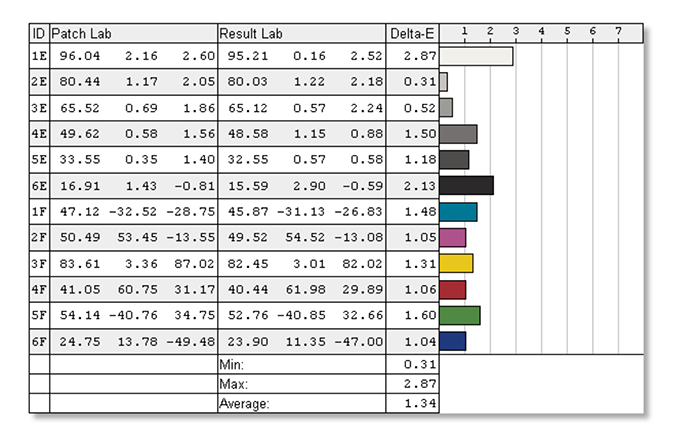 Colour accuracy is also very good. An average Delta-E of below 2 is considered top notch for a calibrated monitor. iiyama continues the good work here.
Colour uniformity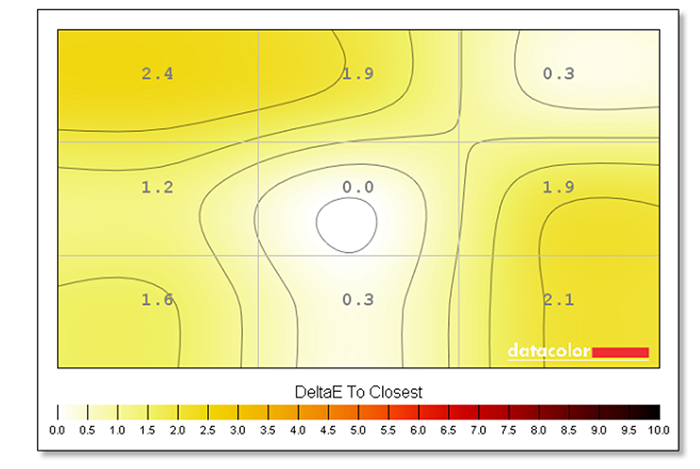 How about colour uniformity? Excellent again, with less than a three per cent difference from worst to best when set at 50 per cent brightness.
Luminance uniformity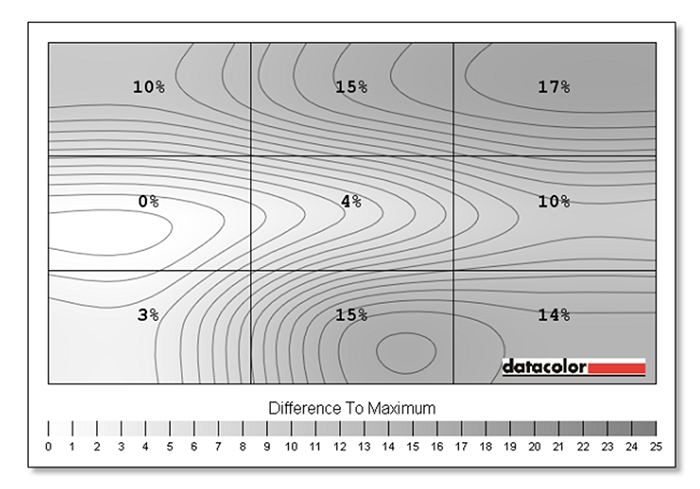 This is where it does trip up. We ran the test multiple times and ensured that no obvious light source was falling on one side or another. The right-hand side is, according to our empirical measurements, darker than the left. The effect isn't obvious if you're viewing web pages but can be noticed in, say, Photoshop when working with a block of colour. Word's default white background, too, was noticeably darker in the right-hand corners. It's hard to keep excellent luminance uniformity on such a large screen, but we feel as if the worst-case result is off-putting once you begin to notice it.
Viewing angles don't need to be fantastic when the screen is of such a gargantuan size. Nevertheless, the image quality remains true even when viewed from almost side-on.
Input lag and power consumption
We measured the calibrated consumption at the mains at 50W when displaying a black screen and 56W for a white screen with 50 per cent brightness. Input lag, at 1080p, was 24ms, which is about average for a panel of this type. This isn't a gaming-specific screen, of course, but it made a good fist of our benchmark games such as The Witcher 3. And by heck, it doesn't half fill your peripheral vision.