Introduction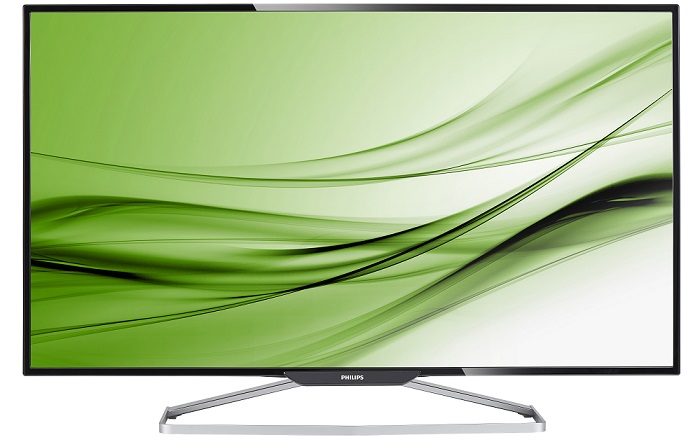 Scaling-related issues have acted as a deterrent to many people interested in making the step up to an ultra-high-resolution, namely 4K UHD. While gaming at UHD is a pleasant experience, irrespective of screen size, productivity applications are often subject to different problems such as distorted text and UI elements. Windows scaling goes a small way to fix these issues but ultimately the best and problem-free solution is to use no scaling with a resolution appropriate for the monitor size.
There is no hard-coded rule for what resolution is most appropriate for specific desktop monitor sizes, but broadly speaking, FHD works best with 21 to 24in, QHD with 24 to 32in and UHD with 32in or more. Mileage will vary, depending on the user and the operating system, but to make productive use of UHD bigger really is better. Philips has picked up on this with its latest monitor creation, the BDM4065UC from its Brilliance series.
Measuring in at 40 inches with a UHD (3,840x2,160) resolution the BDM4065UC targets PC users. A quick glance might have you assuming this behemoth is intended as a TV yet Philips is targeting this display squarely at the desktop environment with a 60Hz refresh rate, USB 3.0 hub and selection of Picture in Picture (PiP) and Picture by Picture (PbP) operational modes to enhance productivity.
Design and Connectivity
The Philips BDM4065UC has an imposing presence in any environment due to its towering size and robust metal stand. The overall aesthetic is TV-like with stylish lines and no overt hint at monitor-features. Most notably there are no OSD buttons or any form of monitor branding, IPS or EnergyStar certifications, for example. Most likely this is because the Philips BDM4065UC shares its chassis with the Philips 40PUS6809 SmartTV released in Q3 of last year.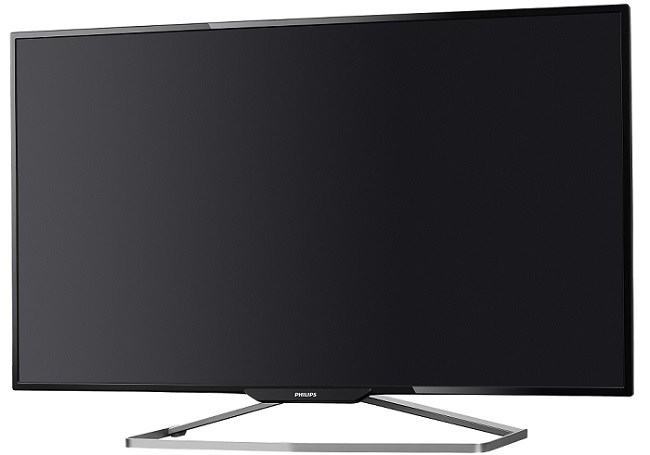 Moving around to the rear and Philips has lavished the BDM4065UC with an array of connectivity that seems workplace-targeted. A four-port USB 3.0 hub with fast-charging capability is paired with a total of five display inputs and a 200mm-by-200mm Vesa mount. Those five display inputs include HDMI 2.0, MHL-HDMI, mini-DisplayPort, DisplayPort and VGA. Audio is catered for with a pair of 7W stereo speakers, a 3.5mm line-in jack and a 3.5mm headphone-out jack.
The large numbers of display inputs are required for the advanced PbP mode which can support two, three or four separate inputs at the same time. For office users this means you can work on four separate systems concurrently by splitting the UHD panel into, effectively, four 1080p panels.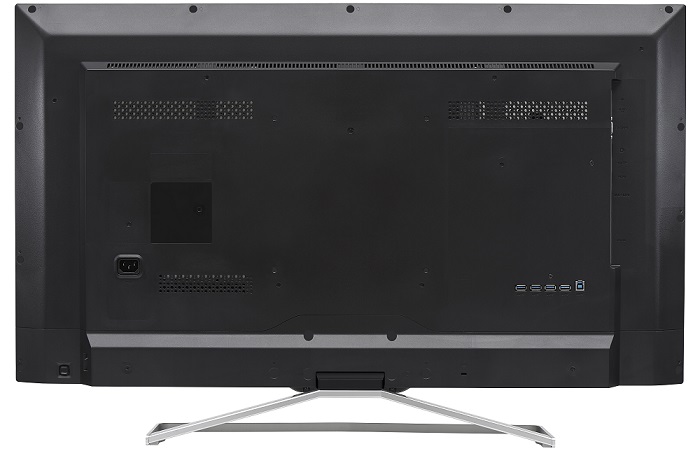 The stand is disappointingly basic for a productivity-orientated monitor with absolutely no adjustment options - tilt, pivot and height adjustment are all absent. Such a glaring omission is a consequence of Philips deciding to repurpose its TV chassis for a desktop monitor. The aforementioned 200mm Vesa mount can be paired up with a custom monitor arm for users who need adjustment options.