Performance - Part II
Brightness and contrast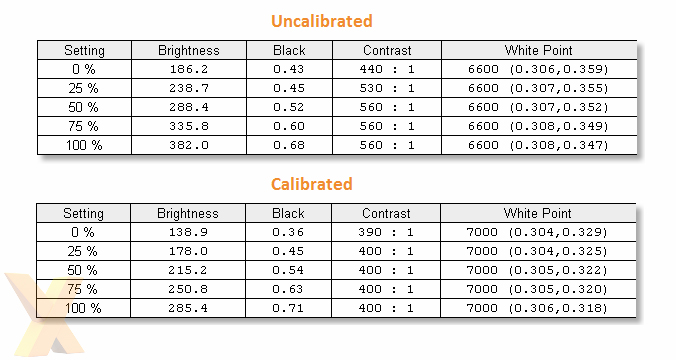 Maximum brightness was 30 nits above the rated level of 350 resulting in a recorded contrast ratio of around 550:1. This is some way below the rated 1000:1 level but the prosumer-grade calibration sensor we test with likely isn't sensitive enough to detect such high contrast ratios.

Brightness uniformity was above average with a minor brightness hotspot in the top-right corner just like the colour uniformity, and the differences of up to eight per cent across the panel aren't user-perceivable.
Power consumption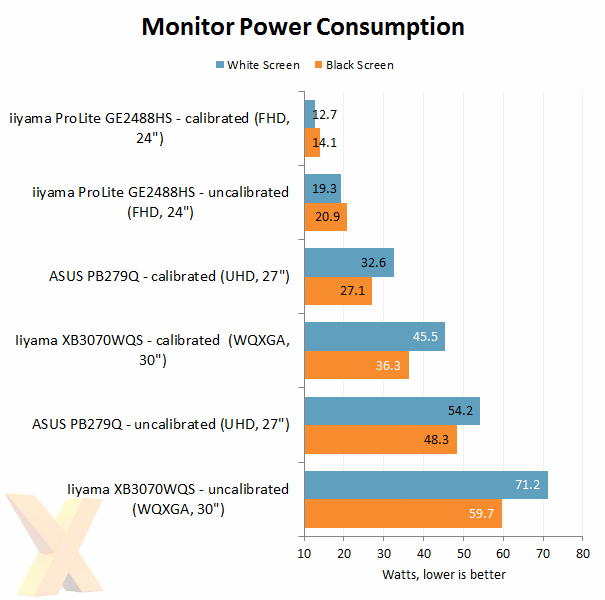 Power consumption increases with panel size, brightness and resolution. With those things in mind the iiyama XB3070WQS is a power-frugal unit, topping out at 71W in its factory condition. In context Dell's U3011, a similar 30in WQXGA panel from 2010, consumes well over 120W. After calibration the iiyama monitor drops by around 30W, taking it lower than an uncalibrated 27in UHD display.