It's new and feature rich... which is annoying...


Nick Haywood is fat and ugly. Kiera Knightley is slim and beautiful. Can iiyama's new LCD monitor beat that for a high contrast?

Every now and then a real bargain comes up that makes you wonder what's wrong with the thing being sold. Most of the time these bargains will appear in the HEXUS.SmartShoppers forum and everyone can have a field day. Well, having in the not so recent past, spent in excess of £400 on two 19" LCD panels, I was more than a bit miffed when Iiyama's latest panel, the PLX486S-B1S 19" High Contrast LCD landed on my desk.

Why was I miffed? Well, to be honest, for a sub-£200 panel, there's a feature set you'd expect to find on far more expensive screens. I mean, my more expensive (when I bought them) Hyundais are just basic monitors, how am I supposed to feel happy looking at this PLX486S-B1S when I have the utterly featureless Hyundais sitting next to it? Sometimes I love my job. Today, I hate it... and it's all iiyama's fault.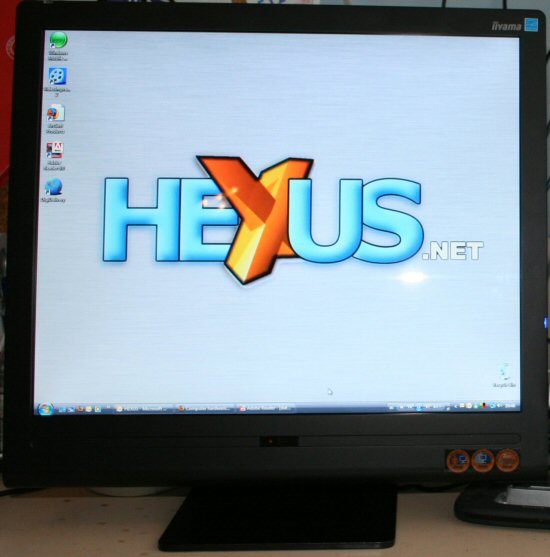 Click for larger image



Just take a quick look at the spec sheet and you'll see what I mean; a 2ms grey to grey accelerated response time, 400cd/m² High Brightness Panel, 700:1 True Contrast Ratio, Zero Bright or Dark pixel guarantee, Ambient light sensor, Motion sensor, stereo speakers, inputs for DVI-D, D-Sub, USB and line-in. What have I got with my Hyundais? D-Sub, a power socket and an 8ms response time... and erm, that's it. Now is it starting to become clear why this iiyama panel has me a bit cheesed off?