Performance - Part II
Brightness and contrast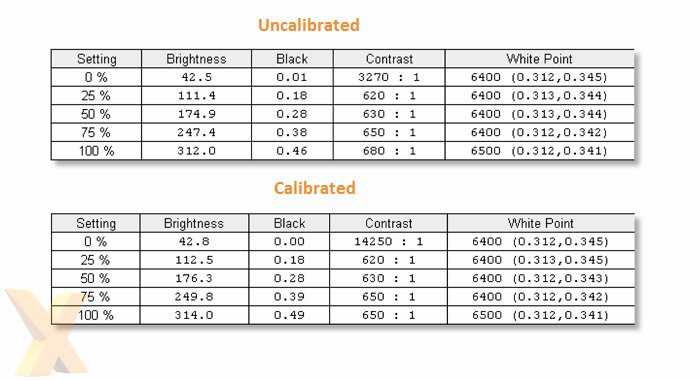 The non-dynamic contrast ratio we measured evens out to 650:1; some way off the specification of 1000:1. There are options in the OSD to tweak the contrast levels and the way black colour is displayed, which can push the contrast ratio closer to 1000:1. But for all intents and purposes the contrast ratio of 650:1 still delivers an excellent quality image.

Brightness uniformity is the weakest area for the ASUS PB279Q as it showed variations of up to 12 per cent. 0 per cent marks the centre-point meaning the left and right middle segments of the screen were 12 and 10 per cent dimmer, respectively.
Power consumption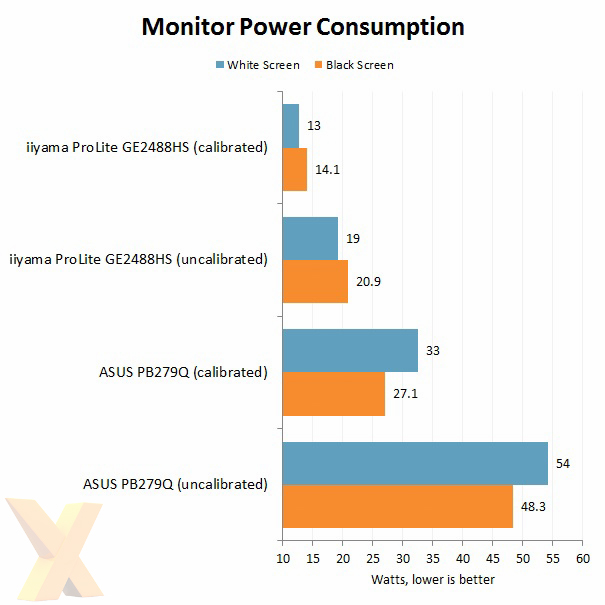 Most LED monitors require more energy to display black screens than white ones but the ASUS PB279Q reverses that trend for some reason. The out of the box power consumption hovers around 50-watts under typical usage which is largely due to the high 90 per cent factory brightness, this results in 290 nits. After calibration power consumption was brought down to 30-watts as we calibrate brightness to 120 nits. Any consumer can achieve this drop in power consumption, without calibration, by lowering the brightness.