Hercules ProphetView II 191 BLK
Specification first, up against the older 920 PRO and an LG 1810B that I reviewed recently.


| | | | |
| --- | --- | --- | --- |
| | Hercules ProphetView II 191 BLK | LG Flatron L1810B | Hercules ProphetView 920 PRO |
| Size | 19" | 18.1" | 17" |
| Resolution | 1280x1024 | 1280x1024 | 1280x1024 |
| Pixel response | 25ms | 25ms | 20ms |
| Brightness | 250 cd/m² | 250 cd/m² | 250 cd/m² |
| Contrast Ratio | 500:1 | 350:1 | 430:1 |
| Connections | DVI-I and 15-pin D-Sub | DVI-I and 15-pin D-Sub | 15-pin D-Sub |
| Weight | 7.4kg | 7.8kg | 6kg |
| USB Ports | None | 2.0 spec, 2 downstream, 1 upstream | None |

Click for a larger image.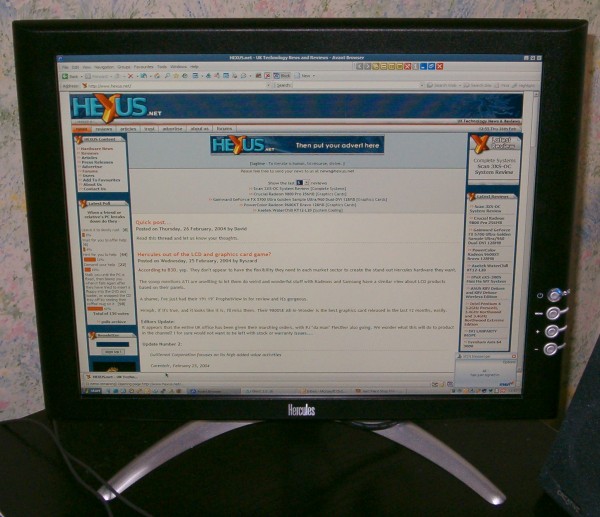 The first thing to notice, when compared to the earlier Hercules, is that the 20ms-rated panel didn't survive the leap in screen size from 17" to 19". Only 25ms this time around, but that doesn't automatically mean it'll have poor fast motion performance. Contrast takes a hike from 430:1, already impressive on the baby 920 PRO, to 500:1 on the 191 BLK.

We don't gain any USB ports on the 191 BLK, something I found quite useful on the LG, the sexy silver stand sees to that. The unit makes use of an external power brick to transform local voltage supply into something more LCD friendly. As a consequence, it weighs less than the LG, despite having more screen area and a larger bezel.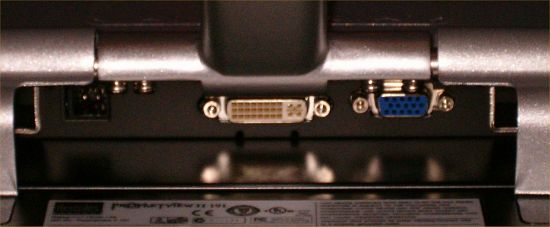 Power, DVI-I, regular DSUB, all in a row.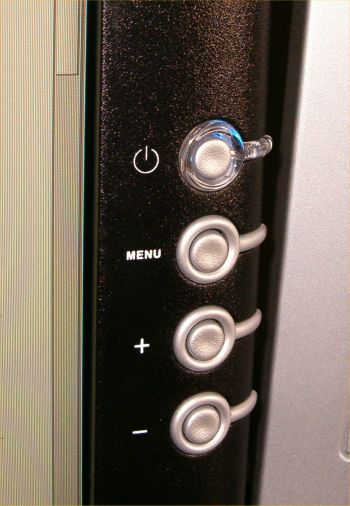 The surround for the power button is transparent and a dim blue LED shines through when there's power and signal, turning red when in standby mode.

Like the 920 PRO, the 191 BLK retains a skinny form factor, making it completely compatible with standard VESA wall mounting hardware. Likewise, the curved aluminium base is also retained and a single large thumb screw is still used to hold the unit to the base.

Like the 920 PRO, the 191 BLK appears on the outside to be extremely stylish and the dual inputs adds something that the 920 PRO missed. The 920 PRO DVI eventually superceded the original non-DVI version I reviewed and it's nice to see both inputs making an appearance here, infact it's positively required for panels in this price bracket.

One thing that does strike you straight away, especially if you're used to using nothing more than a 18" visible CRT like me, is the size of the panel. 19" of LCD means 19" visible screen area. Combine that with a black bezel that'll give the illusion of a large floating display in low light, along with pin sharp geometry so that the image goes right to the limits of the panel at all four corners and sides, and the 191 BLK can look huge.

Sometimes it's pure optical illusion, but 19" of genuine screen real estate is generous and you really get used to it after a while. 1280x1024 is just about perfect for a panel with the aspect ratio the 191 BLK has, but it would have been nice to see 1600x1200 or similar, as a native resolution. I'm not complaining though, after years of coding and working at 1280x1024, right back to squinting at it on a CTX 1792SE CRT, through to comfortable day-to-day use with my Sony G400 CRT, to impressive LCD displays I've reviewed in recent times, it's a resolution I'm very comfortable with.