Gamut And Colour Accuracy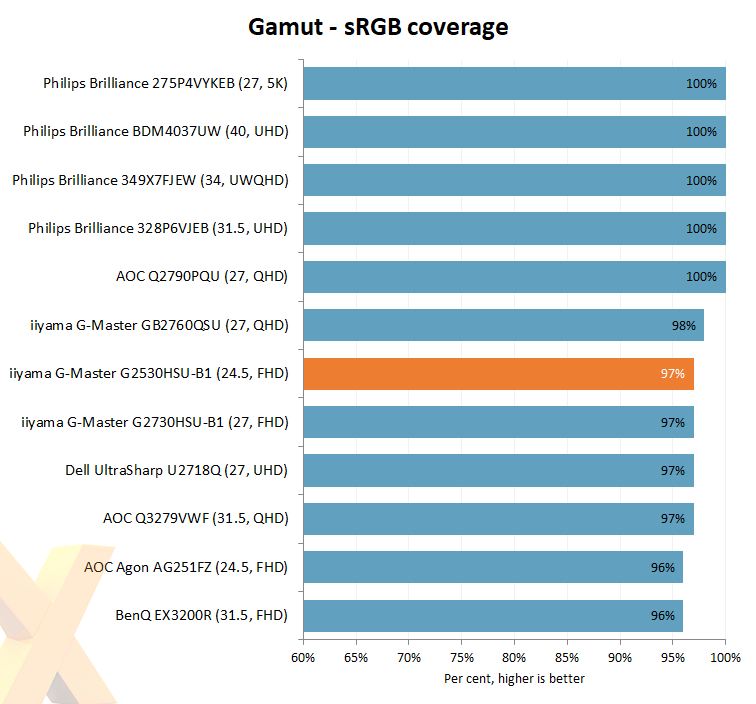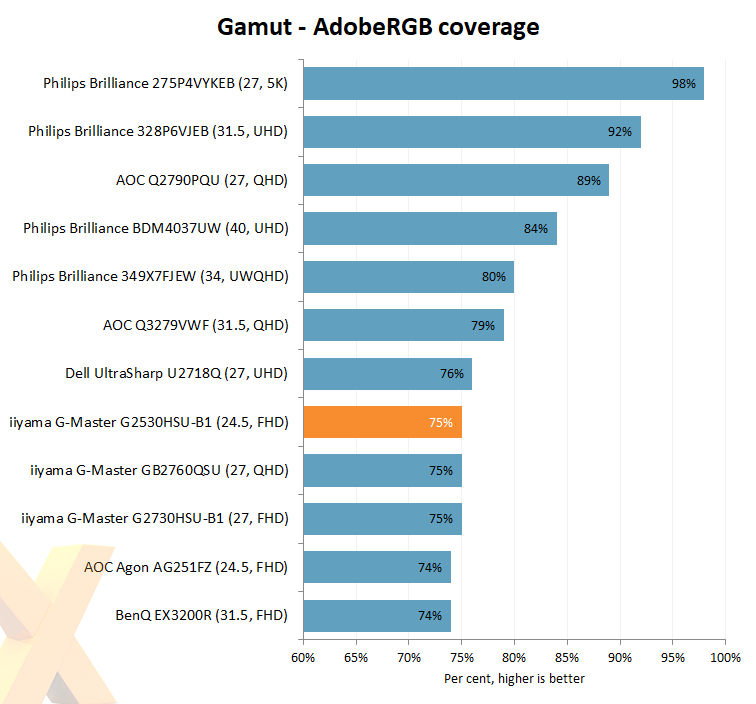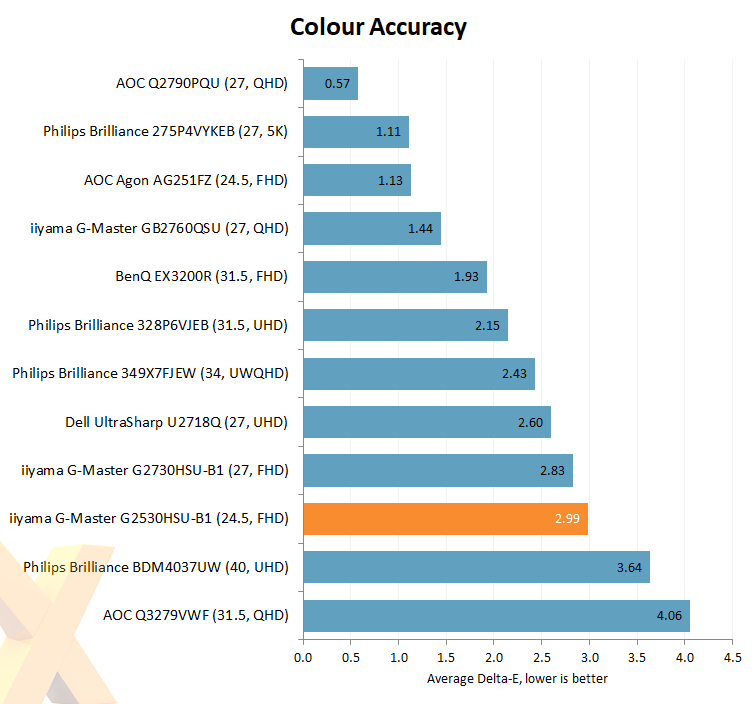 These tests separate the wheat from the chaff as far as gamut and accuracy are concerned. We'd be looking at almost 100 per cent in the first instance, at least 75 per cent in the wider AdobeRGB, and a Delta-E of less than two.
Appreciating that this isn't a monitor for content creators per se, the first two numbers are decent, though colour accuracy isn't the best. Even when calibrated we couldn't get it to below two. Awful, no, though colours do feel a bit off - overly rich - when compared to a well-tuned IPS.