The Numbers
A monitor review based on descriptive visual analysis will always have the underlying problem of subjectivity; assessments of panel quality will vary from user to user depending on their normative expectations. To get around this we're deploying Datacolor's Spyder 4 Elite professional monitor analyser to return a quantitative assessment of display quality.
We also make use of the Leo Bodnar video signal input lag tester which allows us to test the combined input latency of a specific monitor at the 1080p resolution with 60Hz operation only (a limitation of the testing equipment).
These numerical results, we feel, add extra utility to our reviews allowing us to more accurately benchmark the following display characteristics:
Colour gamut relative to sRGB and AdobeRGB industry standards
Brightness levels and contrast ratios
Colour uniformity
Luminance uniformity
Colour accuracy (Delta-E)
Input latency
Gamut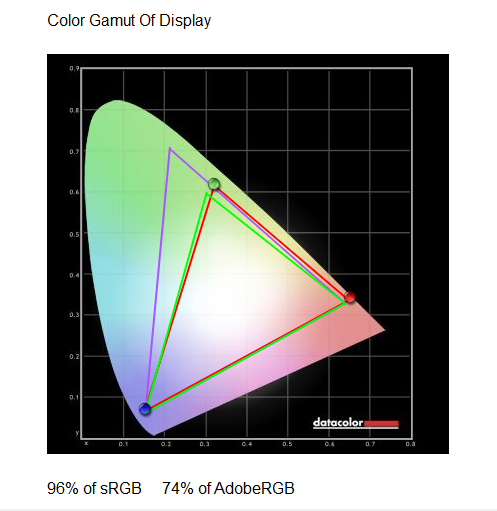 We look for full saturation of the sRGB space and at least 75 per cent of the wider AdobeRGB gamut for a non-photographic monitor. The EX3200R lives up to its billing of providing three-quarters of the wider gamut. Colours are rich and punchy, but don't expect it to take the place of a proper photographic monitor.
Colour accuracy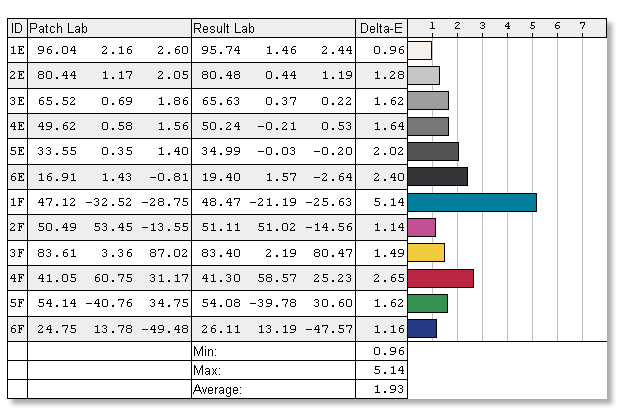 The Delta-E figure corresponds to how close the displayed colours match up with real life. A lower Delta-E is better, meaning closer reproduction, and any figure below 2 is considered very good.
We squeak below that magical Delta-E of 2. Tested in out-of-the-box standard mode with 50 per cent brightness and contrast, the VA panel produces solid, accurate colours. Our screen exhibited no obvious backlight bleed, either.
Colour uniformity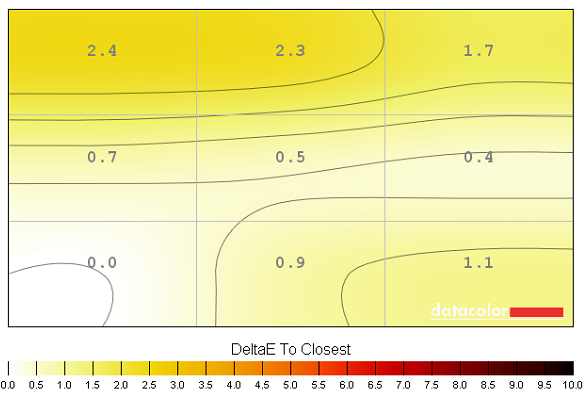 Colour uniformity is very good, with little deviation from one side to the other. Though not primed as a productivity monitor, there's no reason why it's not a good fit for day-to-day work, if you can live with the low-ish resolution.
Luminance uniformity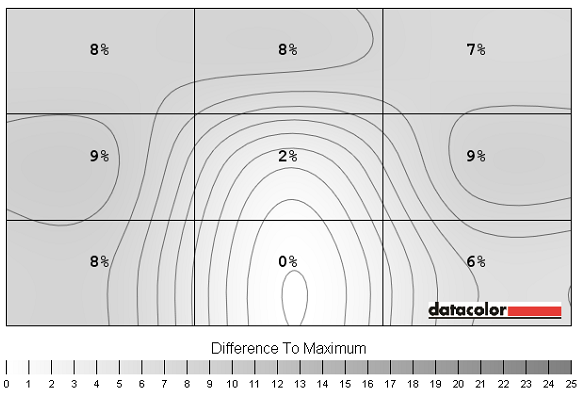 The screen appears even to the naked eye; any single-digit variance is often unseen. Again, solid marks here.
Brightness and white point

Brightness is close to what BenQ reckons it should be. Contrast, however, is certainly better than average; it is commonplace to see half this figure in cheaper panels. The upshot is that blacks and whites do stand out.
Input lag and power consumption
Running at the native 1080p, we recorded a figure of 12.4ms, which is better than average for a gaming monitor.
Once calibrated, the screen uses 35W on a black background and 42W on a pure white.
Gaming and general usage
We used a Radeon R9 Fury X graphics card and used a number of settings that enabled us to alter average framerate from 50fps up to 144fps across a number of games. The premise behind such an approach was to see how well the FreeSync implementation worked.
We ran Rise of the Tomb Raider (high quality), Doom (ultra-quality, via Vulkan) and Deus Ex: Mankind Divided (medium quality) at 1080p and the three games returned averages of 83fps, 131fps and 72fps, respectively, showing how difficult it is to maintain super-high refresh rates on AMD's best current-generation card.
Irrespective of that, the EX3200R produced silky-smooth visuals at all times. Looking at the lower end of the frame rate spectrum, where LFC comes into play, we retested Deus Ex with ultra-quality settings. Gameplay remained smooth at around 30fps, but the occasional drop to 15fps was noticeable. All in all, the EX3200R offers a pleasant games-playing experience when paired with a performance AMD card.
Movies-wise, the screen is a good fit for full-HD content. Blacks are solid and crisp, the enhanced contrast ratio is put to good use, and a specific cinema mode - 1080/24 - marries up refresh rate to the native content's playback speed. We see the EX3200R as a good fit for those who don't have separate space for another screen in a bedroom and thus want an all-in-one gaming/movie monitor. Though, given the limited space many will have, the omission of baked-in speakers does seem strange.