Introduction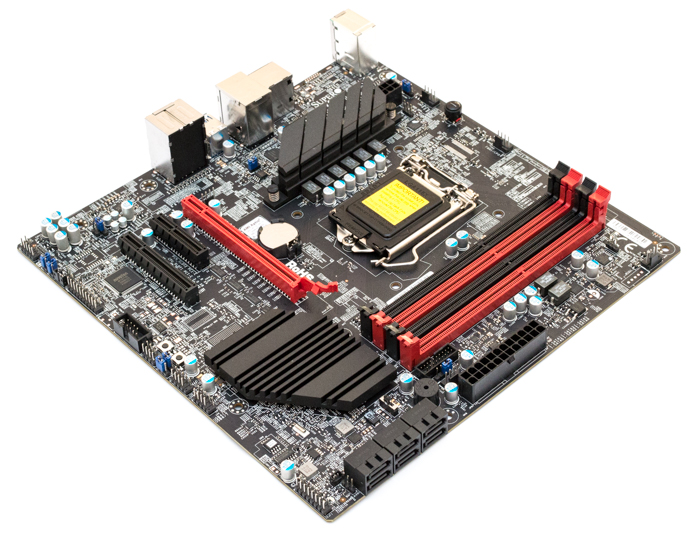 At present the consumer Z97 motherboard market is dominated by the big four brands of ASUSTek, ASRock, Gigabyte and MSI. Smaller vendors like Biostar, ECS and EVGA make honourable mentions but still fall some way behind the market share of the big four.
Workstation- and server-orientated Supermicro is another long-standing, often-overlooked vendor in the consumer motherboard space that is looking to relaunch itself with a slew of new products. The company kick-started its consumer motherboard portfolio back in late 2013 with the C7Z87-OCE and since then it has diversified its offerings further with an expanded line-up of Z97 and X99 products.
In for testing today HEXUS has the Supermicro C7Z97-M - one of three Supermicro Z97 motherboards that also includes the C7Z97-MF and the C7Z97-OCE. With the C7Z97-M Supermicro is bringing its server-quality components into a consumer format that it believes suits gamers and power-users alike. The strength of existing motherboards in the marketplace, in terms of features, performance and pricing, means Supermicro has a challenging road ahead to lure consumers away from established brands.
Aesthetically the Supermicro C7Z97-M is a rather complex-looking motherboard, bursting at the seams with on-board components. This results from a combination of the micro-ATX form factor but also Supermicro's claim that 'server quality motherboards use more components'.
Despite the complexity Supermicro has not found the space for M.2, SATA Express or a second PCIe x16 slot. The PCIe 3.0 x8 slot can theoretically support a second graphics card, though the closed end prevents this.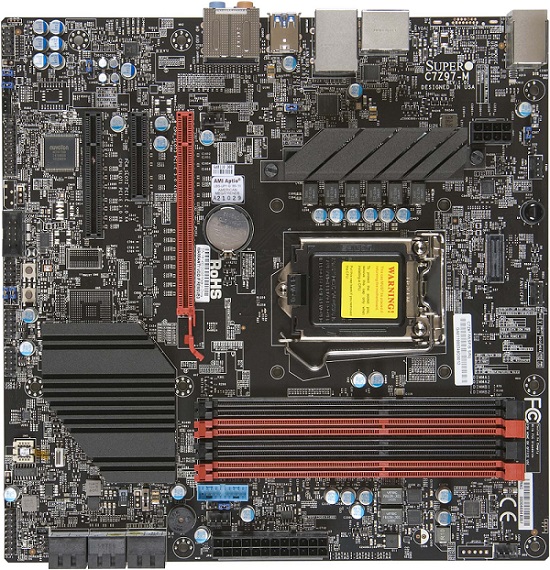 In terms of the rear I/O the C7Z97-M feels fairly modest with four USB 3.0 ports, two USB 2.0 ports, a PS/2 combo, Gigabit LAN, DisplayPort, HDMI, five audio jacks and an optical S/PDIF. The -MF model includes an additional VGA port, as shown below, and has intelligent platform management interface (IPMI) support, but aside from that the two boards are physically identical. We feel some additional USB ports, 2.0 or 3.0, would make a smart inclusion given this motherboard's price point of approximately £130, or £170 for the IPMI-enabled variant.