Introduction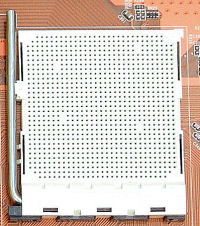 Everyone, it seems, is talking about Intel's Core 2 processors. Introduced in mid-2006 and, arguably, beating out comparative AMD Athlon 64 X2 processors across the board, there's been an understandable increase in demand for LGA775 motherboards.

That doesn't mean that AMD's AM2 platform is dead. Far from it, actually, and every self-respecting motherboard manufacturer has a healthy line of AM2 motherboards based on numerous chipsets.

We've taken a look at two such boards from the folks at Foxconn and Sapphire. Foxconn is aiming to lure the midrange buyer with its N570SM2AA. It's an nForce 570 SLI-powered motherboard with some extra features thrown on top - yours for just £70.

Sapphire, on the other hand, is going after the prestige end of the market with its AM2RD580, priced at £140 and offering full-bandwidth CrossFire support as standard.

Are either worth the cash? Find out as we pit the two together in our AM2 duel.