Introduction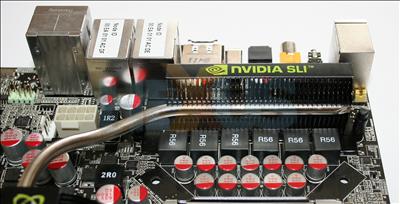 We disclosed Intel's desktop and server plans by analysing the company's roadmap three days ago. What's clear is that the Core i7/X58 chipset combination will remain the performance choice until replaced by a six-core, 12-thread processor, known as Gulfstown, in 2010.

So if you want to buy a premium PC and are willing to shell out the juice on purchasing a Core i7 motherboard, X58 chipset and a reasonable dollop of DDR3 memory, performance will be unmatched. AMD doesn't compete at this end of the market - perhaps sensibly so, as we imagine it accounts for a tiny percentage of overall desktop chips sold.

CPU choice is pretty clear, because it's limited to the Core i7 920 (£240), 940 (£460), or 965 EE (£820). The chips are differentiated by clock-speed and most will go for the 920. Motherboard support, by way of X58, is a little more complicated however, as a number of partners produce boards with varying features.

With exorbitant pricing at between £170 and £320, depending upon features, there is something for everyone. XFX, synonymous with graphics, has entered the fray with an X58 at the lower end of the high-priced scale, weighing in at £210. Let's investigate whether it's worth the cash.