Benchmarks: Vitals, Battery Life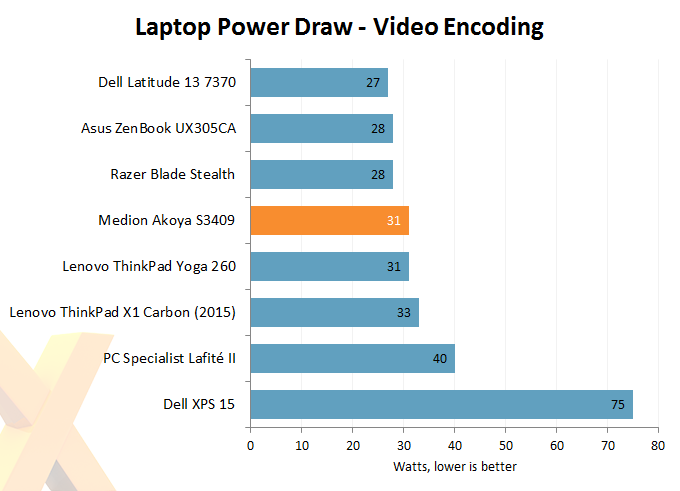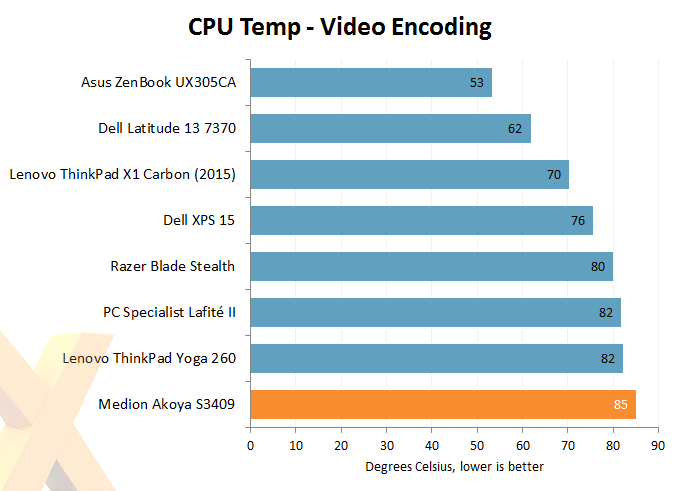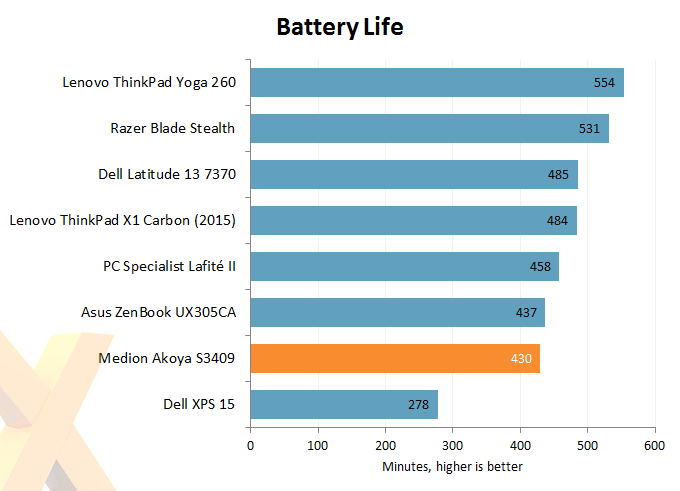 A 43Wh battery limits the longevity of the Medion Akoya S3409 to a large degree. Nevertheless, seven hours of watching a video isn't a bad return for a mid-priced ultrabook.
Noise wise, the fan spins up any time there's load on the system, be it single- or multi-core. Browsing the web or emailing, for instance, enables the fan to spin down quickly enough, though if you're doing something heavier it will be on at all times. We'd describe the pitch and intensity of the noise to be acceptable for a machine of this size.