A ThinkPad With a Twist
2-in-1 laptops and convertibles have really come of age, and Lenovo has reaped the rewards as consumers have taken to the firm's array of Yoga PCs. The tablet-laptop hybrids have struck the right chords, but can the same attributes be successful in the business space?
Lenovo reckons so, and it's putting the theory to the test with the ThinkPad Yoga 260. Combining much of what's good about the ever-popular ThinkPad with the versatility of a convertible, the Yoga 260, on paper, has the ingredients of a business laptop that does it all, and prices start at a reasonable £899.
Design
Yep, it's a ThinkPad alright. Lenovo's matte-black chassis is unmistakable, and though it tends to divide the crowd, we've always found it pleasant in a sophisticated, no-frills sort of way. And whether you like the aesthetic or not, there's no doubting the build quality.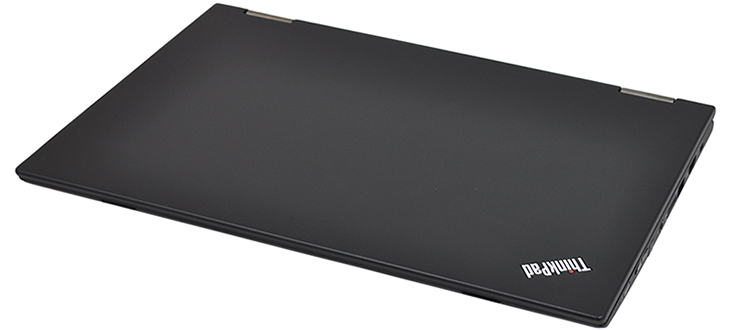 True to the ThinkPad name, the Yoga 260 feels reassuringly robust throughout. The lid is reinforced with carbon, the base with a magnesium alloy, resulting in excellent rigidity and the peace of mind that comes with knowing that it probably won't break if falls off the desk. Probably.
The exterior finish does attract fingerprints a little too eagerly, yet the matte finish offers great grip and at 310mm x 220mm x 17.8mm in size, the ThinkPad Yoga 260 scores well for portability. Granted, it isn't the thinnest laptop in its category, and at 1.3kg it isn't the lightest, either, but we're talking fractions and we don't imagine anyone will deem the system too fat or heavy.
Open the top and the good work continues. Lenovo's familiar silver hinges are suitably rigid, though you do need to hold onto the base while lifting the lid, and for a system so compact, the Yoga 260 manages to cram-in a good amount of hardware.
Potent Hardware
On the outside, the laptop's left edge is home to a Smart Card Reader (a £14 option should you need it), USB 3.0, mini-DisplayPort, OneLink+ for attaching an optional external dock, and a power port for the small 44W supply.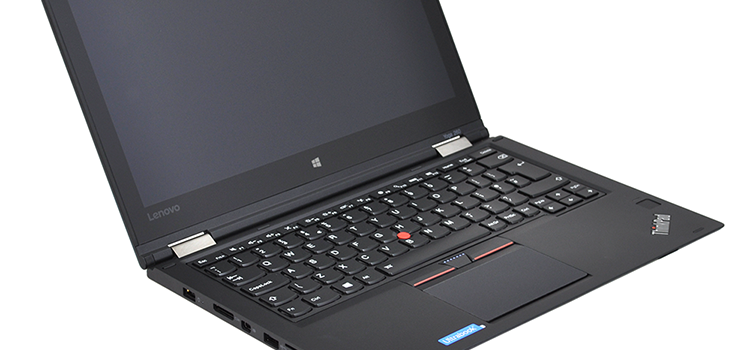 Over on the right, alongside a power button and volume rocker, you'll find a slot-in Wacom stylus (more on that later), a headphone jack, microSD card reader, USB 3.0, HDMI-out and a Kensington lock. There's also a SIM-card slot, though Lenovo's configuration page doesn't offer any relevant options, so it remains to be seen whether or not a 4G-compatible model will be made available.
Wireless AC, Bluetooth 4.0 and NFC connectivity is included as standard, and Lenovo doesn't skimp on the underlying hardware. Rather than opt for less able Core M processor, the ThinkPad Yoga 260 goes all-in with a choice of Core i3, Core i5 or Core i7 CPUs. Each is equipped with integrated Intel HD 520 graphics, and the chip is partnered to either 4GB, 8GB or 16GB of memory.
Configuration options are reasonably generous, with our £1,165 review sample arriving with a Core i7-6500U allied to 8GB of DDR4 memory and a 256GB M.2 SATA 6Gbps SSD. Would-be buyers could upgrade to 16GB of memory at a cost of £62, however it's a shame the UK storage choices don't include faster NVMe drives - such an option is available to US customers.
Geared for Comfort and Versatility
Two items that don't need to be changed are the backlit keyboard and Synaptics trackpad. These are the ThinkPad's bread-and-butter, so it's no surprise to find that the chiclet keys offer good travel and curved tops that bode well for comfort. If we're being picky we do prefer our Fn and Ctrl keys the other way round, but all things considered, this is about as good as a keyboard gets on a device of this size. The trackpad is similarly able, as it the built-in fingerprint reader, and ThinkPad fans will be pleased to see that the TrackPoint is also present and accounted for.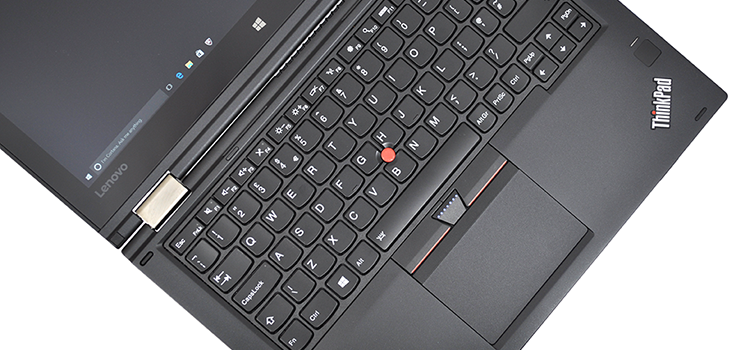 At its core the ThinkPad Yoga 260 has the makings of a very good laptop, but it's attempting to be more ambitious than that, and it doesn't always succeed. The key value-add, in theory, is the display's ability to rotate all the way over, allowing for laptop to be used in tent, stand or tablet modes.
It's a neat trick and Lenovo's implementation is particularly clever. Rotate the display past 180º and the bezel surrounding the keyboard will lift up, effectively levelling the base to prevent unwanted key presses. That's handy, and Yoga 260 works well in tent or stand modes, but it isn't great as a tablet as the system's overall bulk doesn't lend itself to one-handed use.
Screen and Stylus
In order to succeed as a capable tablet, the display needs to shine, and it doesn't, sadly. The base model offers a disappointing 1,366x768 resolution that should be avoided, but the full-HD 1,920x1,080 IPS panel on our upgraded review sample isn't perfect, either.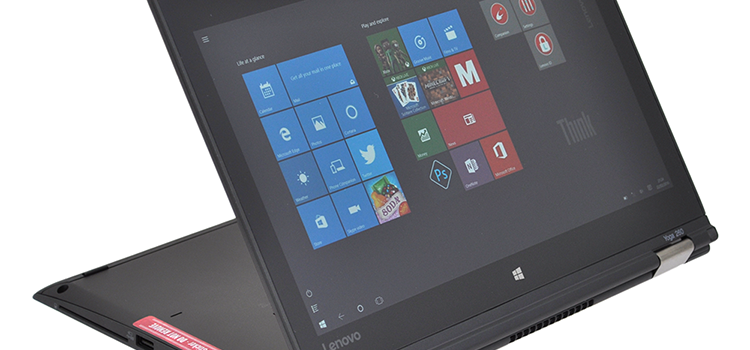 The bezel is thick enough to suggest that Yoga 260 could have been home to a display larger than the installed 12.5in, the 16:9 resolution isn't ideal for tablet productivity, and though viewing angles and brightness are good, colour reproduction leaves a lot to be desired. The IPS panel covers just over 60 per cent of the sRGB colour space, making it a weak choice for creative professionals, and it lacks the wow factor of pricier alternatives such as Lenovo's own ThinkPad X1 Yoga.
The laptop's sound output is tinny but sufficient for a business machine, and if productivity is the order of the day, you'll appreciate the bundled supercapacitor stylus. Stowed neatly in machine's right-hand side, the Wacom-powered device, dubbed ThinkPad Pen Pro, offers 2,048 levels of pressure sensitivity and the ability to recharge when inserted back into the laptop.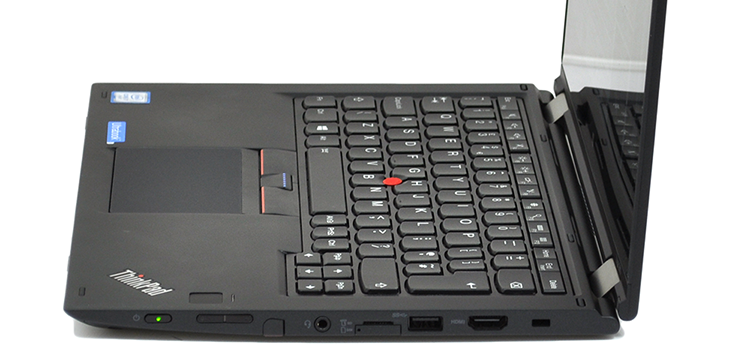 It's a capable pen whose usefulness is further enhanced by the pre-loaded WriteIt handwriting-recognition software. Lenovo's palm rejection technology could be better, yet if you happen to be an avid note taker, you'll soon warm to the combination of stylus and OneNote. ThinkPad Yoga 260's versatility is clearly a plus point, let's now see how the laptop fares with respect to performance and battery life.