Introduction
Thinking of buying a new system from PC Specialist? Then here's a tip: check the company's list of recent reviews, as said systems tend to be offered at promotional prices. It's a simple formula that works - if you buy the system in its as-reviewed configuration, the special-offer price applies. Choose to change any parts, and the price tag quickly spirals out of control.
Rival system integrators consider this an underhand method of gaining favourable reviews, but hey, if the specification is good, and you can get it relatively cheap, it's a win-win situation for consumers, isn't it? With that in mind, we're turning our attention today to the PC Specialist Optimus VI 13, priced keenly at £899 should you follow the buy link at the end of this review.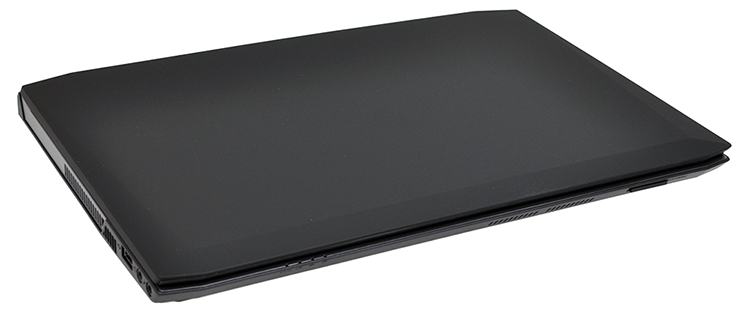 Making use of a Clevo W230SD chassis, the Optimus VI is a small 13.3in laptop touting high-performance processing and gaming capabilities. The system is described as "ideal for extreme gaming," though that's not the first impression you get when the 330mm x 227mm x 32.9mm machine is removed from the box.
This is by no means the thinnest or smallest laptop around - in fact it's relatively chunky by today's standards - however it's small enough to fit easily into a rucksack, and a weight of just under 2.1kg makes it suitable for carrying around on your travels. We like the fact that the design is simple, with no obvious hint at its gaming credentials, though it might be deemed too plain for some.
Thinking outside the box, it would be neat if PC Specialist offered 3D-printed lids. There's not a lot wrong with the standard black - the rubberised texture actually feels quite nice - but, with the footy season fast approaching, I'd quite like it with my team's crest embossed in the middle. That team is Man Utd, in case you wondered.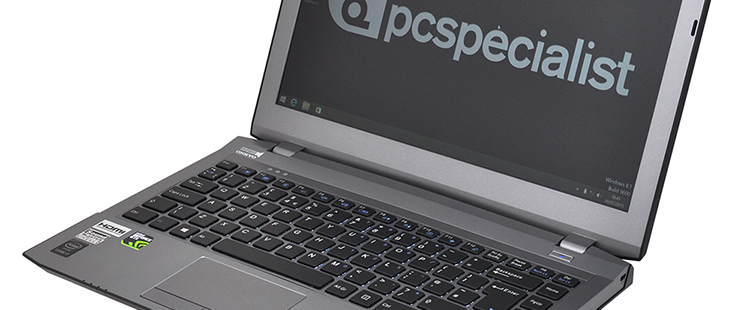 Build quality is in line with our expectations of an off-the-shelf Clevo enclosure. That is to say, it's plasticky in parts and you will notice flex throughout the body, but it holds together well with no unwanted squeaks or rattles. The chassis can be considered basic for an £899 machine, however what you're really paying for here is the cost of the internal hardware, and if you're looking for a small gaming laptop with flair, you'd be paying top-dollar for a bespoke solution such as the Aorus X3.
In the case of the Optimus VI, aesthetic allure and build quality play second fiddle to the hardware components, which admittedly are impressive. The first to stand out is the 13.3in display. Identified as a Samsung SDC424A, the glossy IPS panel is able to tout a lush 3,200x1,800 QHD+ resolution.
Overkill for a panel of this size? Perhaps, but Windows 8.1 scales well and content does look terrifically sharp. Text in particular is nice and crisp, brightness is good, reflections aren't overpowering and viewing angles are excellent. It's also interesting to note that our review sample had no trouble reproducing yellow - that's a problem that has affected other laptops using this particular panel, but one that thankfully doesn't appear to have occurred in this instance.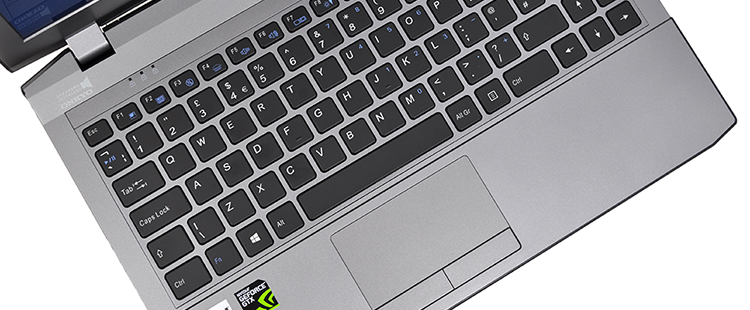 The QHD+ visuals are a treat and the display's only potential weakspot is the lack of touchscreen functionality. With Windows 10 available today, that's something you may or may not lament depending on your own usage scenarios, but we've gotten used to laptops with touch capability and we're now starting to miss it when it isn't there.
It's up to the keyboard and trackpad to handle input duties, and both are passable but nothing more. The chiclet keys offer very little travel, making for a shallow typing experience, and the limited amount of room on the palm rest results in large hands resting uncomfortably on the laptop's front edge. The trackpad, too, is a little small for our liking, and its texture feels unusually coarse beneath the finger. On a more positive note, the keyboard is backlit with good illumination throughout and offers a choice of two brightness levels.
Truth be told, if you're considering the Optimus VI it isn't because of the keyboard or trackpad, but rather the array of hardware sitting under the hood. As part of the promotional £899 specification, PC Specialist includes a quad-core Intel Core i7-4710MQ processor with integrated HD 4600 graphics, 16GB (2x8GB) of Kingston HyperX DDR3 memory and a dedicated GPU in the form of Nvidia's 2GB GeForce GTX 960M.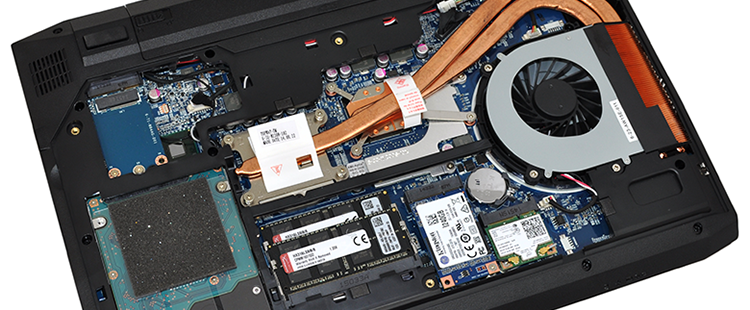 That's a potent configuration for a 13.3in machine and the core ingredients are backed-up by a 240GB Kingston mSATA SSD, a 1TB 2.5in hard disk, Intel Wireless-N connectivity and a 62Wh battery. There isn't a lot of room for much else, and what's a tad worrying is that both the CPU and GPU components are cooled by heatpipes fed into a single fan.
Should that be cause for concern? We'll cover temperatures a little later in the review, but we can start by unearthing an inevitable truth: that fan is loud. Carrying out simple tasks is enough to kick it into action, and it ramps-up speed quickly, making a whir of noise that's really quite uncomfortable. The fan profile isn't particularly subtle - it can go from quiet to loud in a heartbeat - and the amount of noise produced is in our estimation the Optimus VI's biggest bugbear.
Elsewhere, there's nothing out of the ordinary in terms of I/O. Sticking to the essentials, the sides of the Clevo chassis provision for four USB ports (three of the SuperSpeed 3.0 variety), a pair of audio jacks, HDMI and VGA out, Gigabit Ethernet and a power connector for the external 120W supply.
Plenty to like from a mobile performance perspective, but the real kicker here is the price tag. Specifying the aforementioned components using PC Specialist's online configurator suggests a build cost of around £1,070. The 15 per cent saving makes the review machine all the more interesting, so let's fire up the benchmarks and see if the £899 configuration can live up to its billing.